'A little disappointed': Youngkin addresses election results
Democrats won full control of the General Assembly
Published: Nov. 8, 2023 at 1:27 PM EST
|
Updated: Nov. 8, 2023 at 7:42 PM EST
RICHMOND, Va. (WWBT) - Gov. Glenn Youngkin cut right to the chase while addressing the 2023 election results on Wednesday, saying he's "optimistic" about Virginia's future but admitted it wasn't the results he hoped for.
"I'm a little disappointed," Youngkin said after Democrats won full control of the General Assembly after two years of divided power.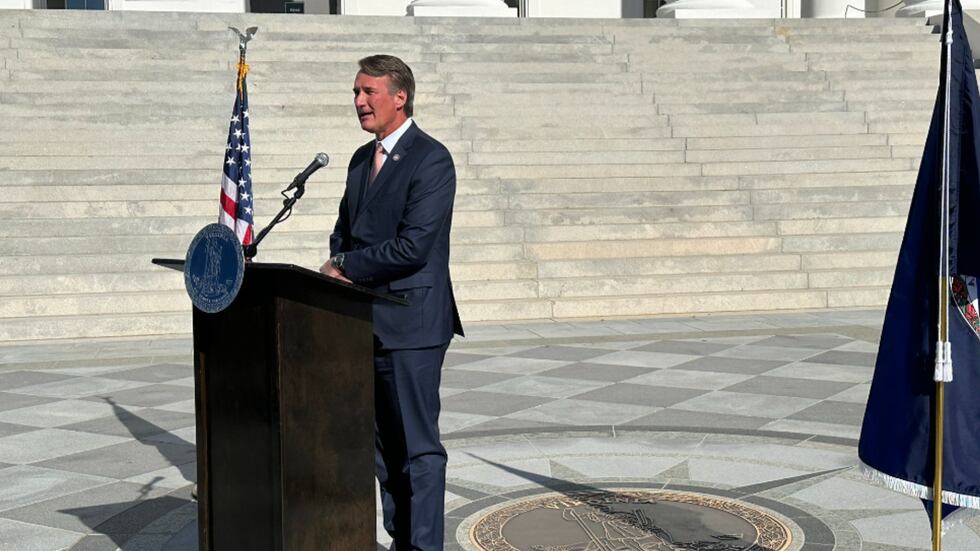 He said that many of the races were "razor-thin" and Virginia is "historically a state that has moved back and forth."
Gov. Youngkin acknowledged the reality of what happened but vowed to reach across the aisle with Democrats following a blue tilt on Election Day.
"We are a state that is very comfortable working together across party lines," Youngkin said. "I think this is what Virginians expect. I think they know that in a state that is so purple that we do debate and we do argue, but they expect us to find common ground on important topics and press forward."
Gov. Youngkin did not shy away from the controversy of abortion and the significant role the hot-button issue played in the power shift.
"Abortion is potentially one of the most difficult topics in Virginia and around the nation," he said. "My hope was, is, continues to be that we can find a way to come together as Virginians and lead."
He says he worked with a divided General Assembly during his first two years as Governor, and they were able to push forward and work on several important issues together, including education, behavioral health, job growth, and support for law enforcement.
Now that Democrats have total control, he is still hoping to make progress during his next two years.
"I think Virginians don't want to be extreme either direction," Youngkin said. "I think they actually want to find a place to come together, and that's what I think we tried to represent: reasonableness."
Youngkin was quickly hit with the million-dollar question of what this Republican defeat means for his potential White House bid.
"I have answered this question the same way for a long time, which is: I'm focused on Virginia. I have been in Virginia. My name is not on the ballot in New Hampshire. I have not been in Iowa or in South Carolina. I am in Virginia, and I look forward to staying focused on Virginia just like I have been," he said.
This is a developing story and will be updated.
Copyright 2023 WWBT. All rights reserved.