Decision Virginia: A look at 2023 election results
Published: Nov. 7, 2023 at 5:30 PM EST
|
Updated: Nov. 8, 2023 at 12:39 PM EST
RICHMOND, Va. (WWBT) - Voter turnout was steady throughout the day on Tuesday as Central Virginians headed to the polls.
In Richmond, voters rejected a casino coming to the city for the second time in three years.
Below are results from House and Senate races throughout the area. You can click/tap here for full results, including numerous school board and board of supervisors races.
SENATE DISTRICT 12: Colonial Heights and part of Chesterfield County
Republican Glen Sturtevant - 55%

Democrat Natan McKenzie - 44%
SENATE DISTRICT 13: Parts of Henrico and Dinwiddie counties, the cities of Petersburg and Hopewell, and the counties of Prince George, Sussex, Charles City, and Surry
Democrat Lashrecse Aird - 59%

Republican Eric Ditri - 40%
SENATE DISTRICT 15: Parts of Chesterfield County and the city of Richmond
Democrat Ghazala Hashmi - 62%

Republican Hayden Fisher 37%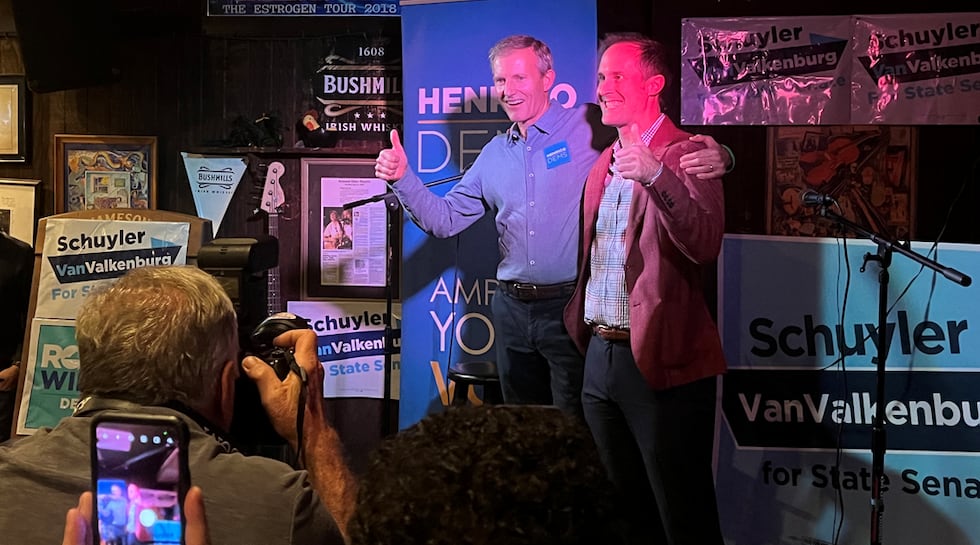 SENATE DISTRICT 16: Part of Henrico County, including the Short Pump area
Democrat Schuyler VanValkenburg - 54%

Republican Siobhan Dunnavant - 45%
During a watch party at Rare Olde Times in Henrico, VanValkenburg took the stage to thank his supporters for their help on the campaign trail.
"We've been going around, talking about the issues that matter to people, talking about our values, talking about the things that matter to people and their families. Right, we were connecting with people all year and all year, it just felt like this we were going to win," he said during his speech on Tuesday night.
VanValkenburg is projected to win his race against Dunnavant with 54 percent of the vote.
HOUSE DISTRICT 57: Parts of Goochland and Henrico counties
Republican David Owen - 51.1%

Democrat Susanna Gibson - 48.4%
"It's my honor to be elected Delegate in HD-57 last night," Owen said in a statement. "I will begin work immediately to provide the unity, common-sense leadership, and responsive service that I promised on the campaign trail. Thank you to the voters for this honor. Now, I'm ready to get to work."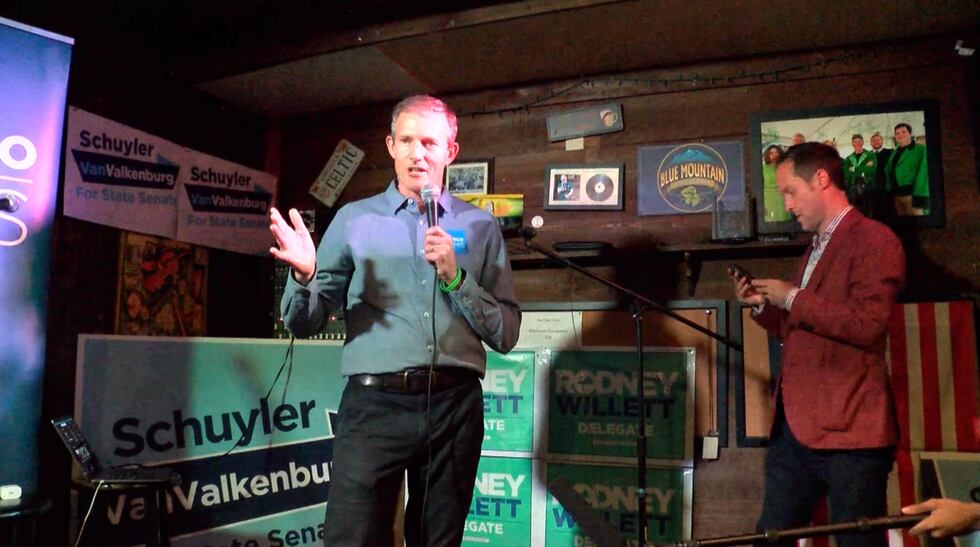 HOUSE DISTRICT 58: Part of Henrico County
Democrat Rodney Willett - 54%

Republican Riley Shaia - 45%
Willett joined Schuyler VanValkenburg in Henrico for a watch party, where he thanked his supporters for this moment.
"This was a tough race. All the races are tough here, its a split district. You guys know that. We do the work, we get it done," said Willett during his speech. "My opponent and others thought they could, the Republican leadership led by our governor could come in here and tell us how it's done, tell us what we think, tell us what we believe in. Well, trust me. They don't know our values, we know our values here in Henrico."
Willett is projected to win his race against Shaia with 54 percent of the vote.
HOUSE DISTRICT 59: Parts of Hanover, Henrico and Louisa counties
Republican H.F. "Buddy" Fowler - 58%

Democrat Rachel Levy - 41%
HOUSE DISTRICT 72: Powhatan, Amelia and Nottoway counties, and part of Chesterfield County
Republican Lee Ware - 68%

Democrat Bilal Raychouni - 31%
HOUSE DISTRICT 73: Part of Chesterfield County
Republican Mark Earley 54%

Democrat Herb Walke 45%
HOUSE DISTRICT 75: City of Hopewell and parts of Chesterfield and Prince George counties
Republican Carrie Coyner - 53%

Democrat Stephen Miller-Pitts - 46%
HOUSE DISTRICT 76: Parts of Chesterfield County
Democrat Debra Gardner - 63%

Republican Duc Truong - 36%
HOUSE DISTRICT 82: Petersburg and parts of Dinwiddie, Prince George and Surry counties
Republican Kimberly Taylor - 50.2%

Democrat Kimberly Pope Adams - 49.6%
Click/tap here for additional election results.
Copyright 2023 WWBT. All rights reserved.