Henrico police investigating break-ins at multiple Buddhist Temples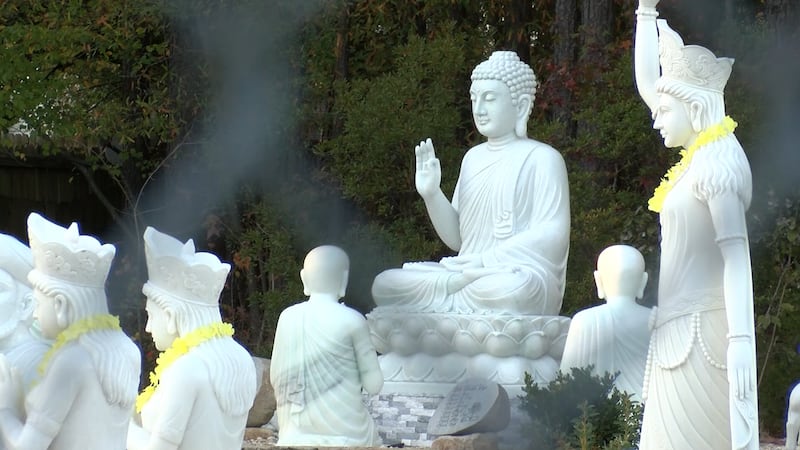 Published: Nov. 3, 2023 at 8:18 PM EDT
|
Updated: Nov. 3, 2023 at 8:44 PM EDT
RICHMOND, Va. (WWBT) -Police in Henrico are investigating several break-ins at Buddhist temples around the county.
On Monday, Oct. 30, just before 1:30 p.m., officers responded to the 2200 block of Mountain Road for a reported break-in.
Police spoke with the complainant, who stated three men kicked in the back door to the temple before fleeing the property. Officers say nothing was reported as stolen in this incident. In January, Henrico Police responded to this exact location for a burglary.
Meanwhile, hours later, just after 6:30 p.m., police responded to the 2400 block of Old Hanover Road for a reported breaking and entering. Police were told a person kicked in the back door of the temple but, this time, stole several items from the temple, including cash.
Currently, detectives are working to determine whether these two incidents are connected.
As break-ins at Buddhist temples are trending across the US, the Henrico County Police Division has met with officials within the temples to provide tips on how to prevent these types of incidents best.
Walk around your home/business/place of worship and look for weaknesses. These could include unlocked windows or doors, poor lighting, overgrown shrubbery providing hiding spots, etc.

Make sure all doors and windows are secured when the building is not in active use.

Invest in a camera system, and make sure it is turned on and functioning correctly and captures all areas around your home/business/place of worship an activity in the street in front of the property.

Do not leave large amounts of cash, jewelry, or anything of great value in your home/business/place of worship unsecured.

For best safety practices, refrain from keeping cash within a place of worship.

Be vigilant, look for and report any suspicious activity.
Anyone with information about these break-ins is asked to contact Henrico Police at 804-501-5000 or Crime Stoppers at 804-780-1000.
Copyright 2023 WWBT. All rights reserved.