Richmond-based Comfort Zone Camp selected as finalist for NASCAR Foundation award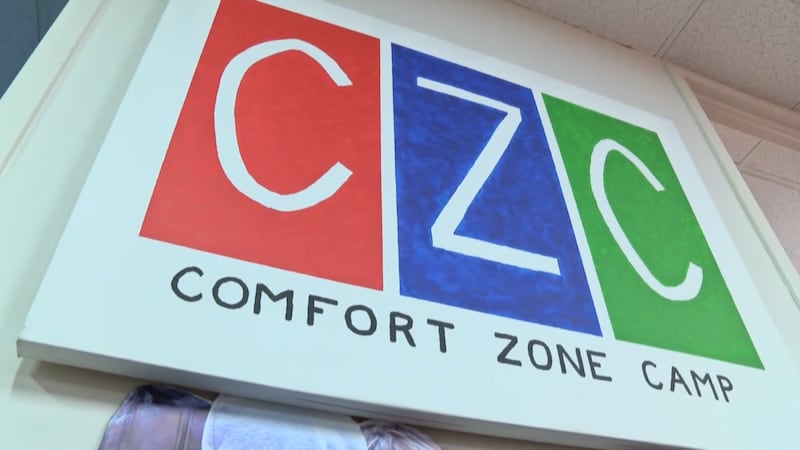 Published: Nov. 1, 2023 at 11:41 AM EDT
RICHMOND, Va. (WWBT) - A Richmond-based nonprofit helping children navigate through grief has been picked as a finalist for the NASCAR Foundation's Betty Jane France Humanitarian Award.
The organization Comfort Zone Camp hosts camps across the country, helping children experiencing grief learn to heal, grow and lead more fulfilling lives.
Comfort Zone Camp Founder and CEO Lynne Hughes lost both her parents by the age of 12. She started the camp when she realized there weren't many resources for children like her.
"I created the place that I wish I would have had after my parents died and Comfort Zone Camp was born," Hughes said.
Molly Moran, who has been a volunteer at Comfort Zone Camp for nine years, is accepting the nomination.
Moran lost her mom when she was 21 years old and decided to join the organization after hearing about it on the news.
The winner will receive a $100,000 prize.
Fans can vote now through Nov. 17, and a winner will be announced during the NASCAR Awards on Nov. 30.
Copyright 2023 WWBT. All rights reserved.