Virginia nursing homes say they're limiting admissions due to a lack of staff
Industry survey finds 44% of facilities have had to enact holds or wait lists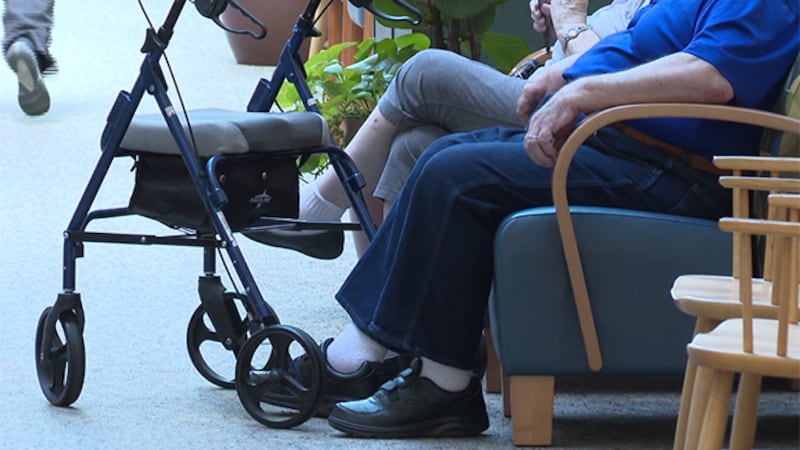 Published: Oct. 30, 2023 at 5:57 PM EDT
A recent survey of Virginia nursing homes found that nearly half have limited new admissions because they don't have enough workers to accommodate everyone seeking care.
The survey of 170 facilities conducted this fall found that 44% had put a hold on new admissions at least once since June 1, and 39% had implemented waiting lists for new admissions. Most facilities that responded to the survey said they're having trouble finding enough nurses and caregivers to fill shifts, and 31% said they've listed job postings that have drawn few or no applicants. More than 90% of the facilities said they've had to ask their employees to work overtime or take extra shifts.
The poll was conducted by the Virginia Health Care Association-Virginia Center for Assisted Living, the state's largest organization representing the interests of the long-term care industry. The group says it can't solve its staffing problems alone without more assistance through improved workforce development efforts and changes to government-set reimbursement rates under Medicaid, which covers the care for most residents of Virginia nursing homes.
In an interview, VHCA-VCAL President and CEO Keith Hare said many nursing home caregivers have left the field due to the exhaustion and relentlessness of the COVID-19 pandemic. The latest survey results, he said, point to a "crisis" in health care for the elderly.
"I don't say this lightly. I think it's the biggest public policy issue that is not just facing the state but facing our country," Hare said.
Nursing home operations have been a recurring challenge for state policymakers. This year, the General Assembly passed a bipartisan bill creating minimum nurse staffing requirements for the facilities, the culmination of a long push to improve the quality of care provided for lower-income people.
The industry has at times resisted those efforts, arguing it can't hire enough people to comply with the proposed rules.
READ MORE ON VIRGINIAMERCURY.COM

Copyright 2023 WWBT. All rights reserved.