How to see the Oct. 14 Annular Solar Eclipse
It's not a Total Eclipse but still will put on a show if you know what to do
Published: Oct. 5, 2023 at 10:06 AM EDT
|
Updated: Oct. 9, 2023 at 10:12 AM EDT
RICHMOND, Va. (WWBT) - A partial eclipse will appear in the sky over Virginia, and most of North America on Saturday, Oct. 14.
In Richmond, if you aren't paying attention, you might not even notice it, but around 35% of the sun's visible disk will be blocked by the moon. From Oregon to Texas, they'll get what's called an annular solar eclipse.
That's when the moon gets in between the sun and the earth, but the moon is not quite close enough to fully block out the sun. It's not a total Solar Eclipse, which happens when the sun gets fully blocked and day turns briefly to night, but it'll still be amazing to see.
In Richmond, the sun won't look like this without a special filter, but this image from NASA's Eclipse tool shows how much of the sun will be blocked by the moon. Clicking on the eclipse tool will let you look at a simulation for any place in the country.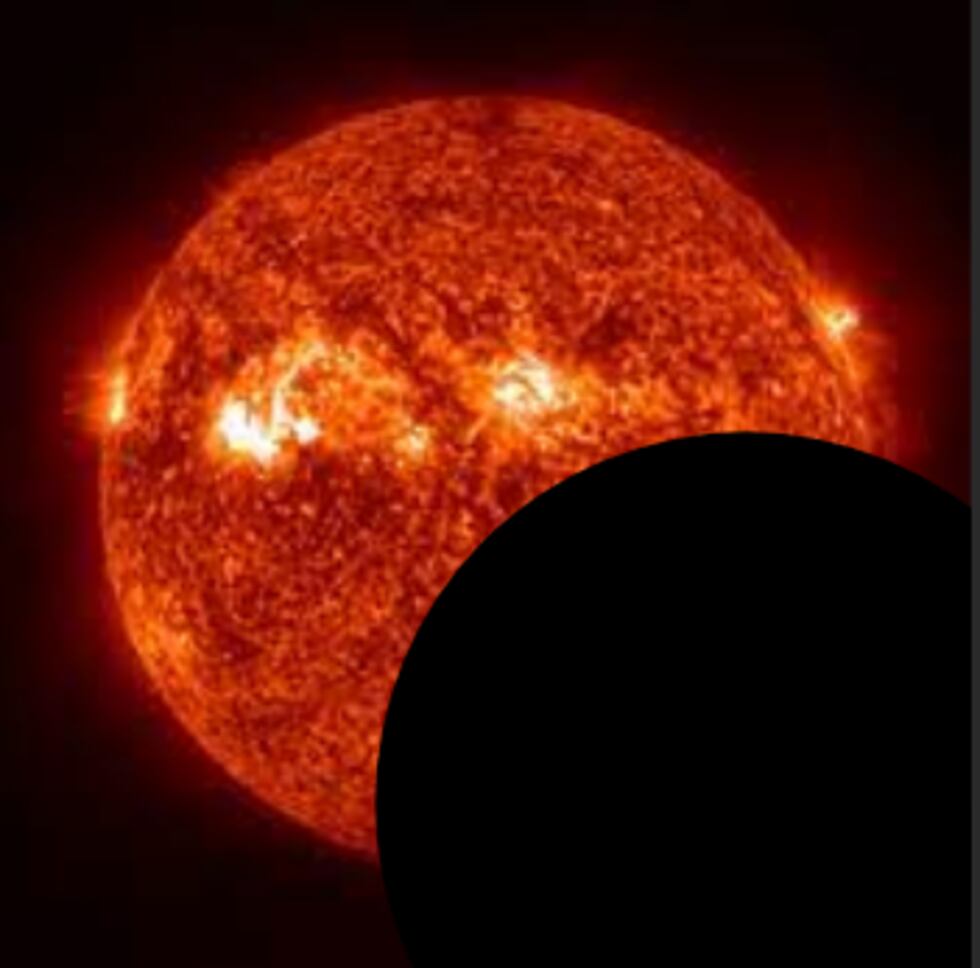 The show starts at 11:59 a.m., with the peak of the eclipse for the Richmond area at 1:20 p.m. The moon stops blocking the sun at 2:42 p.m.

That's not enough of the sun blocked to be noticeable unless you are aware and watching for it. If you think about it, on a day with a cloud covering the sun, much more light is blocked than will be blocked during the eclipse. Richmond will NOT turn dark.
But if you are ready for the show, you can do some cool things.
1) GET ECLIPSE GLASSES so you can directly look at the sun. If you don't have them, you shouldn't stare at the sun. You can damage your eyes. This is a friend (Dr. Chris Johnson) and I looking at the the eclipse as it was nearing totality in Columbia, South Carolina, in 2017. SAFETY FIRST!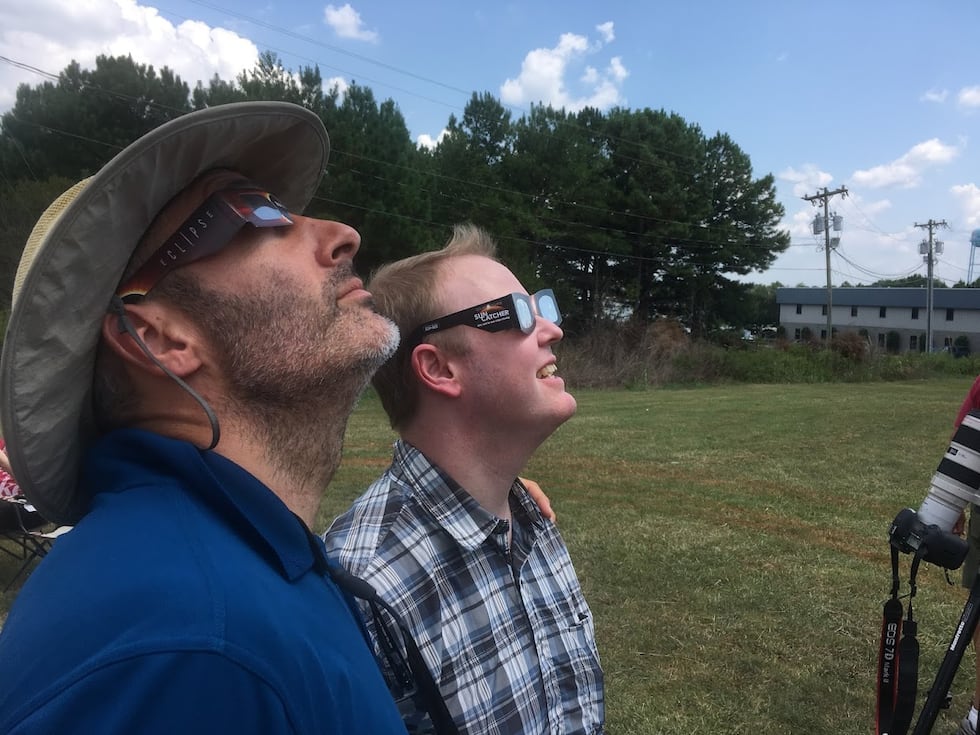 2) Get a colander, one of those things you use to drain pasta. I know this sounds weird, but if you hold the colander a few feet above a white surface, each hole will act as a pinhole camera, projecting an image of the sun on the ground. So the colander will produce MULTIPLE images of the sun. We did this during the August 2017 eclipse and it was amazing to see. Here are a couple of pictures I took.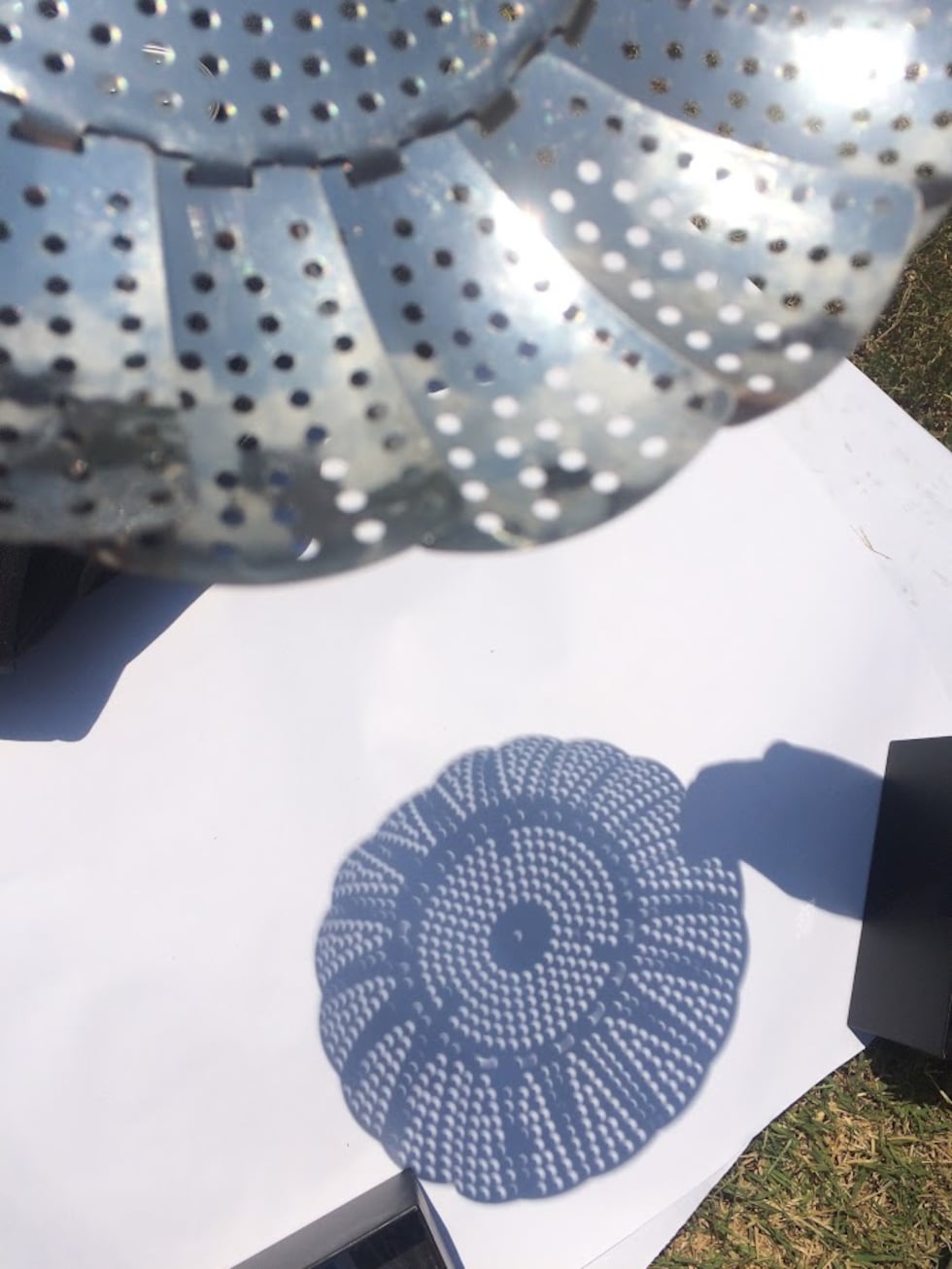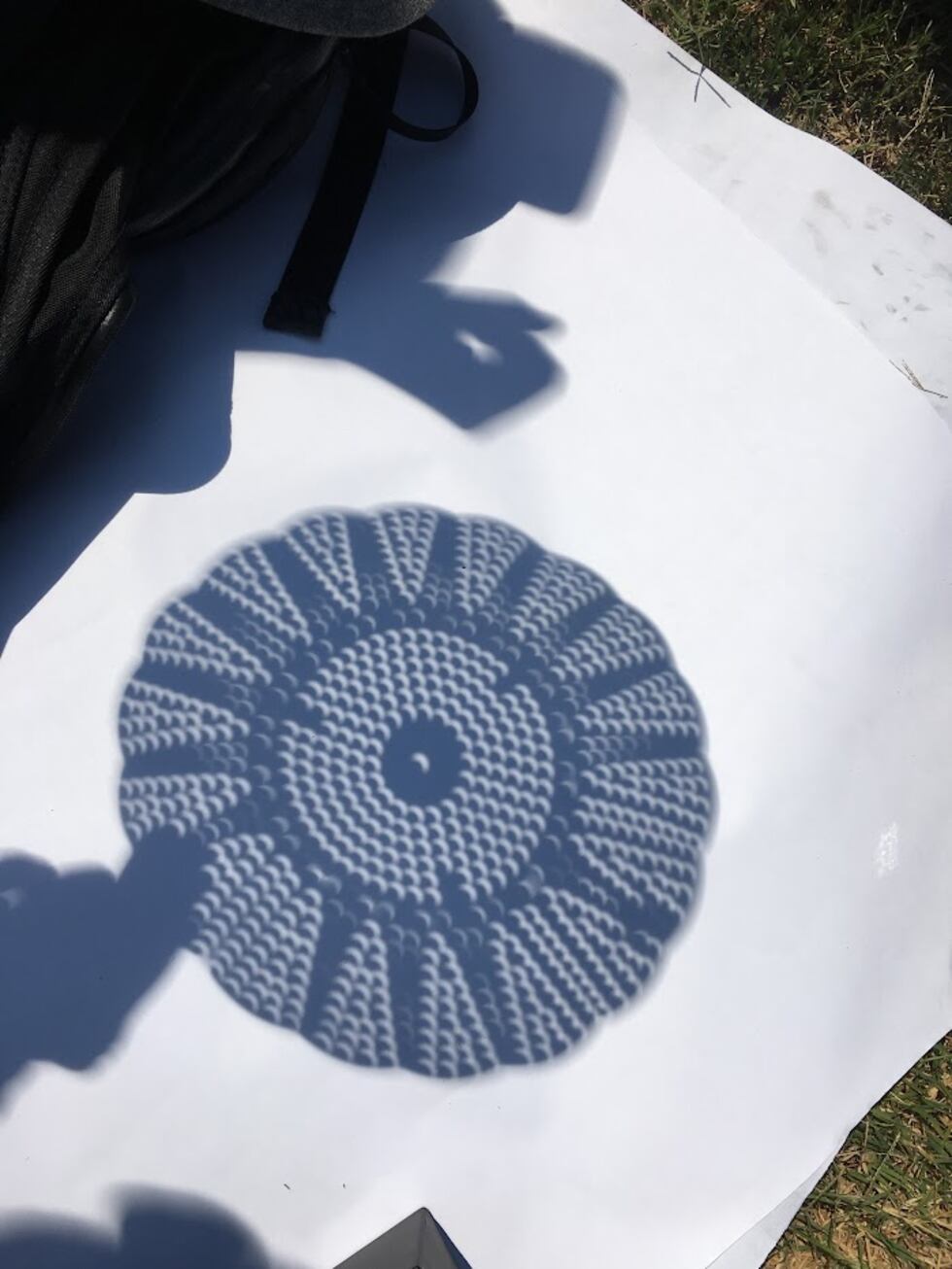 Note: A Total Solar Eclipse in 2024 will not reach totality in Virginia. Totality will be on a path from Texas to New England.
Here's a map of next year's eclipse.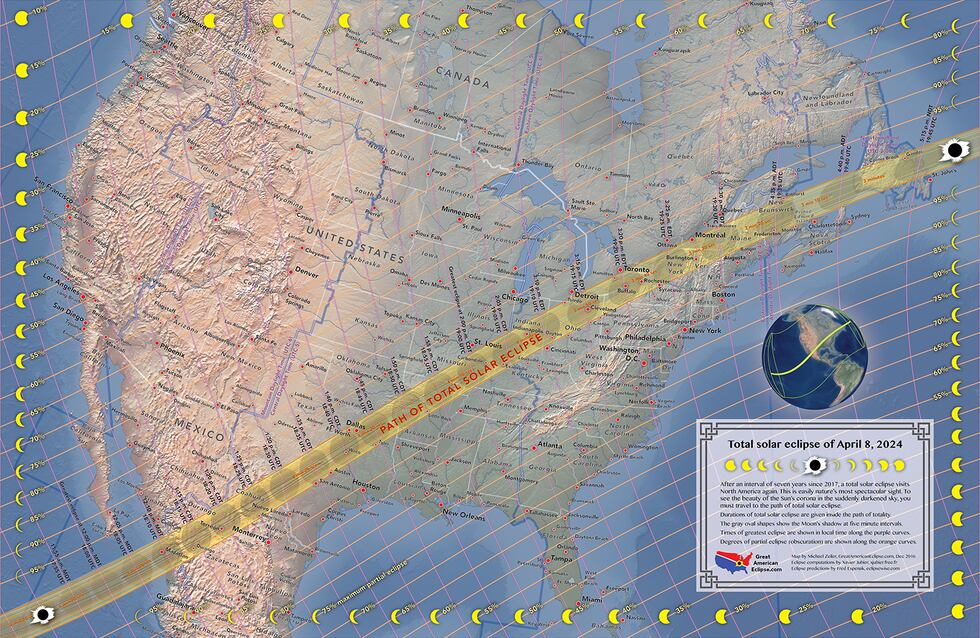 Stay safe and enjoy the show!
Copyright 2023 WWBT. All rights reserved.