DMV offers permanent farm use placards for unregistered farm vehicles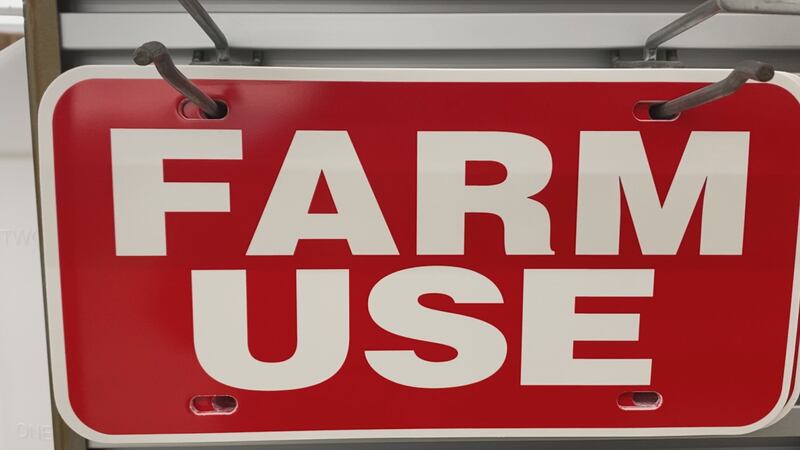 Published: Oct. 2, 2023 at 11:37 AM EDT
RICHMOND, Va. (WWBT) - The Virginia Department of Motor Vehicles now offers permanent farm use placards for unregistered farm vehicles at all customer service centers.
This all comes after legislation was passed by the 2023 General Assembly requiring all unregistered farm-use vehicles to have DMV-issued placards beginning July 1, 2024. The placards will replace the unofficial farm-use tags on unregistered farm vehicles such as panel trucks, pickup trucks and sport utility vehicles.
Applications for permanent farm-use placards are available online and will cost $15. Placards are valid for the lifetime of the vehicle and are non-transferable. An additional $15 may also be required for owners who do not hold a title for the vehicle.
"It is our hope that these placards will help ensure the proper use of farm use tags and, most importantly, make Virginia's roads safer," said DMV Commissioner Gerald Lackey. "There is time before enforcement begins, so we encourage farmers to send their applications through the mail at your earliest opportunity. That way, you can skip the trip to your local DMV."
Permanent farm use placard requirements:
Name of vehicle owner and one of the following: FEIN/SSN/DMV customer number.

Vehicle year, make, model and vehicle identification number (VIN).

Approximate farm location and acreage where the vehicle is used.

Type of agricultural commodities produced.

Signatures confirming the vehicle will only be used for purposes allowed under farm use exemption and that the vehicle is insured.
Placard transactions will not be available online. Applicants are asked to mail their application or schedule an appointment to bring the completed form to a local DMV.
For more information on farm placards for unregistered farm vehicles, click here.
Copyright 2023 WWBT. All rights reserved.