Event will celebrate legacy of two black astronauts from Virginia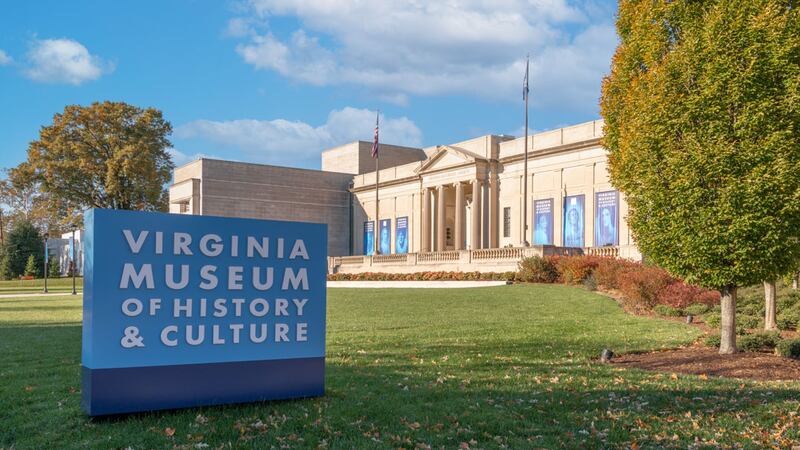 Published: Oct. 1, 2023 at 4:31 PM EDT
|
Updated: Oct. 2, 2023 at 10:25 AM EDT
RICHMOND, Va. (WWBT) - The Virginia Museum of History & Culture (VMHC) will join the University of Richmond to recognize the contributions of Black astronauts with a two-day event featuring the first African Americans to fly to space together on the same mission.
Virginia astronauts Leland D. Melvin and Dr. Robert L. Satcher will come together to discuss their legacy and unique perspectives on the history of Black astronauts in human space flight.
"The University of Richmond is delighted to partner with the VMHC to highlight these extraordinary journeys," said Kevin F. Hallock, the University of Richmond's President. "At UR, we seek to prepare our students for lives of purpose, thoughtful inquiry, and responsible leadership in a diverse world. Leland Melvin is an exemplary alumnus, and we are grateful to him and Dr. Robert L. Satcher for sharing their stories and inspiring us all."
Leland D. Melvin, a Lynchburg native, is a graduate and Trustee Emeritus of the University of Richmond and a graduate of the University of Virginia. With his education, he became an aerospace engineer, a mission specialist on NASA's STS-122 and STS-129 missions and the only person in history to catch a pass in the National Football League and in space.
Melvin has since been announced as the signature ambassador for the Apollo: When We Went to the Moon exhibition at the VMHC, which will continue to be displayed through Dec. 31.
Dr. Robert L. Satcher, from Hampton, graduated from the Massachusetts Institute of Technology and Harvard Medical School. He is an Associate Professor in the Department of Orthopedic Oncology at The University of Texas MD Anderson Cancer Center in Houston, Texas. His contributions include being a mission specialist on NASA's STS-129 mission, where he performed two spacewalks. He also became the first orthopedic surgeon to travel into space.
"'Legacy of Black Astronauts' presents a rare opportunity for visitors to experience two astronauts who are both integral to Virginia's history," Jamie Bosket, President and CEO at the VMHC, said in a statement. "Dr. Robert L. Satcher and Leland Melvin have had remarkable careers and are a testament to the power of hard work and determination. They are a source of pride for our state and a reminder of the great potential of all Virginians."
Both astronauts will come together to recount their journey to space at 6 p.m. Wednesday, Oct. 25 at the Virginia Museum of History & Culture.
A book signing and light refreshments for ticket holders will follow the program. Copies of Leland Melvin's "Chasing Space" and the "Chasing Space Young Readers' Edition" will be available for pre-sale in the VMHC Museum Store. Guests are asked to limit signed items to two items per person.
A school program for students will occur at 10 a.m. Thursday, Oct. 26.
For more information or to purchase tickets, click here.
Copyright 2023 WWBT. All rights reserved.