Woman donates birthday cake kits to Chesterfield Food Bank in son's memory
Carolyn Guarriello: "I just wanted his very small life to give other people strength, kindness and love."
Published: Sep. 29, 2023 at 4:44 PM EDT
|
Updated: Sep. 29, 2023 at 4:56 PM EDT
CHESTERFIELD, Va. (WWBT) - Inside the Chesterfield Food Bank, Carolyn Guarriello sorts through the dozens of birthday cake kits she made to give people in need a sweet way to celebrate their special milestone.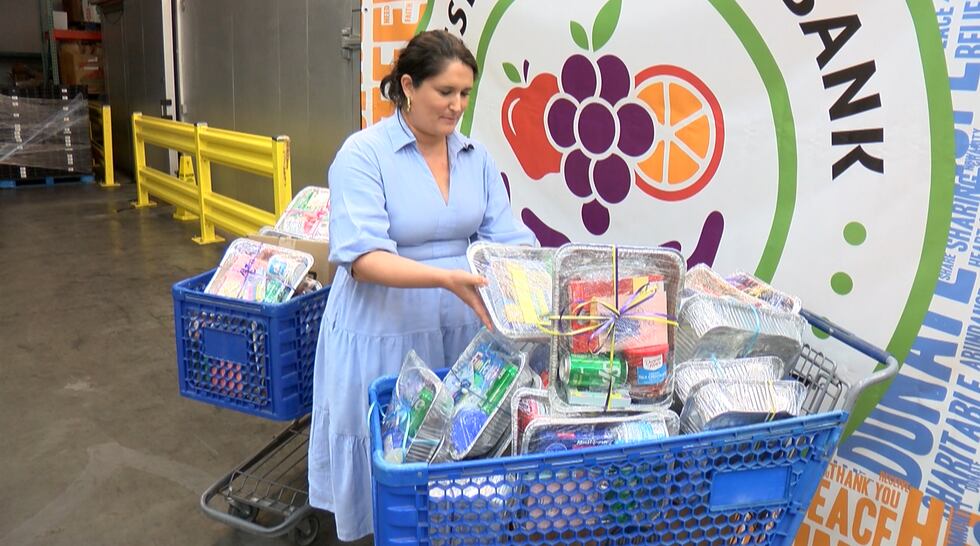 "A cake pan with a box of cake, a can of frosting, birthday candles and a Sprite, which is an oil and egg substitute, as well as sprinkles," said Guarriello when asked about the ingredients inside each box.
A recipe is not only found in a book but also close to Carolyn's heart.
"I hope that it brings a smile to the face," she said. "These families are going through large traumas and seeing and having large problems providing food for their families, and I just want to make sure their kids are taken care of."
It's a heartfelt donation stemming from heartbreak. One year ago, Carolyn's son, Frank, was stillborn.
"I was very broken, and I have gained a lot of strength from my son," she told NBC12.
This strength is now wrapped up in colorful ribbons to share across Chesterfield in memory of Frank.
Guarriello said this effort came to life with a helping hand from her friends, who were her support system during her tragic loss.
"It really was just so powerful to see them continuing to show up and celebrate Frank," she told NBC12. "We never got to celebrate him, you know, in big ways. He was born prior to my baby shower, and all those things and this was his first, big celebration."
On Sept. 20, Guarriello drove to the Chesterfield Food Bank to drop off the birthday cake kits.
"When it came out of the car and like six very large boxes, it was like, wow, this is so great, thank you so much. Some of the workers here prayed for me and prayed for my son, and that was really powerful and meaningful," she said. "It felt wonderful to be able to do this for other families."
A donation Guarriello hopes will shine a light for someone during their time of darkness while keeping her son's memory alive.
"I just wanted his very small life to give other people strength, kindness and love," said Guarriello.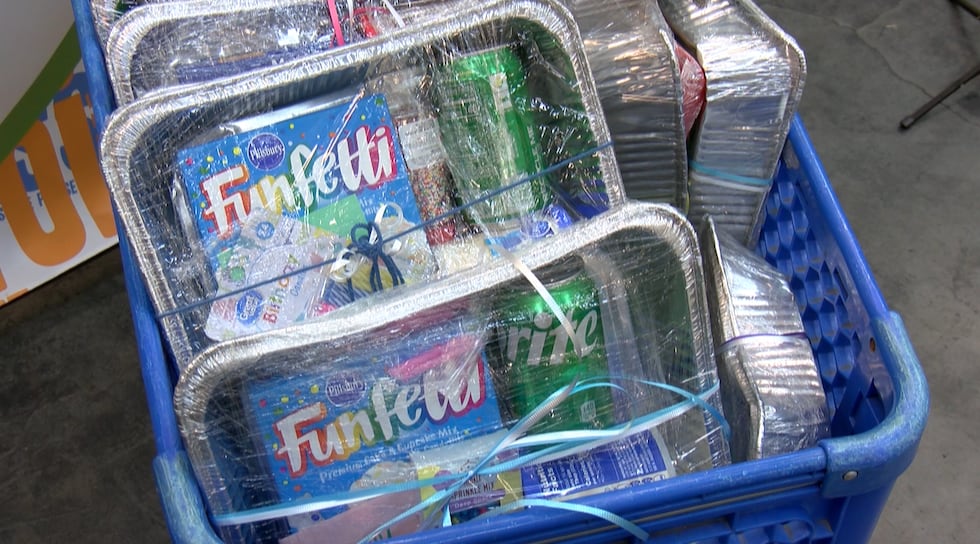 Copyright 2023 WWBT. All rights reserved.