19-year-old shot, killed while getting on GRTC bus identified
Published: Sep. 28, 2023 at 9:24 AM EDT
|
Updated: Oct. 10, 2023 at 5:43 AM EDT
RICHMOND, Va. (WWBT) - Police are looking for the person responsible for shooting a 19-year-old man to death at a GRTC bus stop Thursday.
Just before 7:30 a.m., officers were called to the 00 block of Richmond Highway for the report of a person shot.
When officers arrived, they found a man - identified Friday as Ralshief Richardson - on the pavement at the rear door of the GRTC bus, suffering from a gunshot wound. He was pronounced dead at the scene.
RPD says Richardson was preparing to get on the bus when he was shot.
The victim's mother, Tarnechia Richardson, says her son was a very respectful, hard-working, fun-loving and caring son. He was on his way home from working an overnight shift that day.
Richardson's family is asking for privacy and prayers at this time.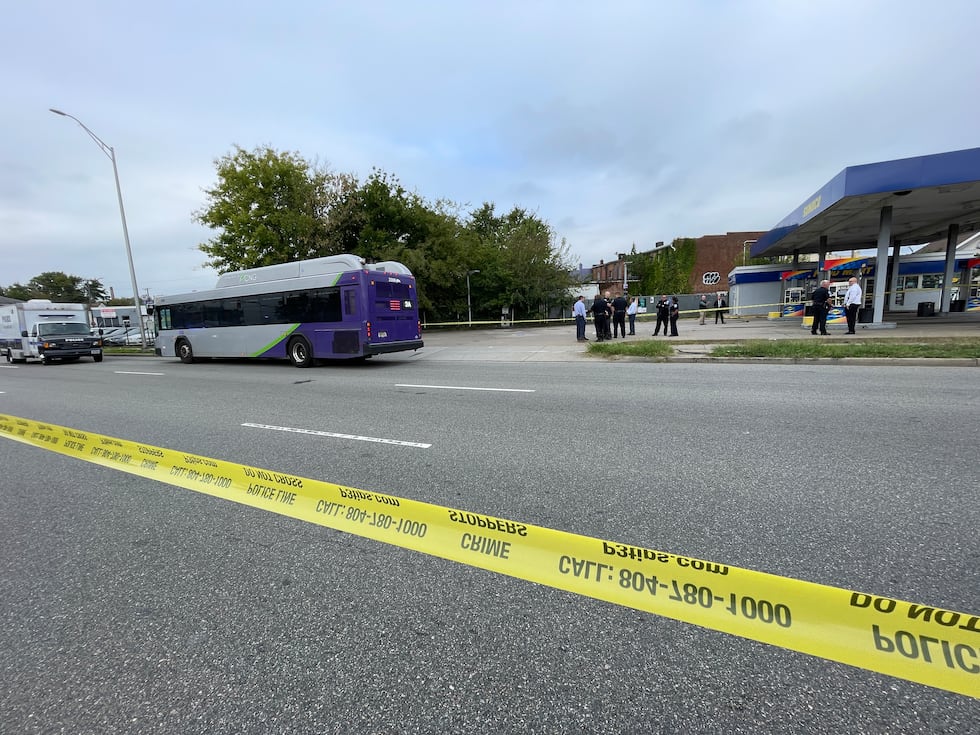 "Detectives canvassed the area to interview witnesses and are collecting video from nearby businesses and video from the GRTC bus cameras," Richmond Police said.
GRTC released a statement about the incident on Thursday:
"GRTC is aware of an incident of gun violence that occurred earlier this morning next to a GRTC bus. We would like to express our deep condolences to the family of the victim and our dismay that such an incident occurred at all.
The timeline of events, as confirmed by GRTC personnel and onboard cameras, shows that the incident occurred at the same time as a southbound 3A bus was serving bus stop 794 (Cowardin + Hull). No GRTC passengers or employees were harmed by or involved in the incident. However, due to proximity and per policy, the bus was taken out of service, and GRTC supervisors were dispatched to the scene."
RPD says detectives determined that there were passengers on the bus at the time of the shooting who may have left the area. Police are urging those passengers to come forward.
Charles Willis with United Communities Against Crime says he lives just down the road from where it happened. He says kids use that bus route to get to school, and it gets a lot of traffic.
No passengers were injured from the shooting, but Willis says they were traumatized.
"Unfortunately, somebody interrupted that day, and they interrupted a whole city of Richmond's day," Willis said. "This is a very busy corridor right at this intersection. So, this individual, it was pre-planned, I can assure you of that. The way it took place, the time that it took place. It was pre-planned because you murdered someone as they were on their way trying to mind their own business."
He says he got four calls from traumatized witnesses.
"Even if there's a situation that happened this morning, you still had the premeditated nerves to say, I'm going to grab a firearm, and I'm going to use it in a way to take somebody's life," Willis said. "With no disregard to other people's lives that were going about their everyday life, everyone on that GRTC bus, from the bus driver to all the others."
Richardson's funeral service will be held at Mimms Funeral Home in Richmond at 11 a.m. on Tuesday.
Anyone with information is asked to call Crime Stoppers at 804-780-1000. RPD also says witnesses can call Detective Ripley at 804-646-0423. Willis says anyone impacted by the shooting can call United Communities Against Crime at 804-399-1111.
Copyright 2023 WWBT. All rights reserved.