VSP explosive detective K-9 dies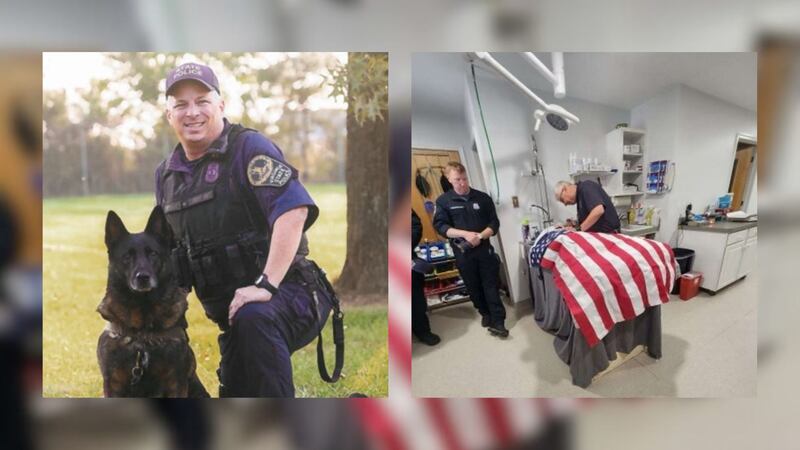 Published: Sep. 28, 2023 at 4:40 PM EDT
|
Updated: Sep. 28, 2023 at 4:41 PM EDT
RICHMOND, Va. (WWBT) -A Virginia State Police Explosive Detective K-9 died Wednesday with his handler by his side.
Canine Aron Badge 104 served the Commonwealth and VSP for over 6 years, where he and his handler, Trooper Brydge, worked in the Culpeper and Appomattox divisions.
The police department says due to a terminal medical condition, Aron was euthanized on Wednesday, Sept. 27, with his handler Trooper Brydge by his side and fellow VSP troopers and Canine handlers saying final goodbyes.
Copyright 2023 WWBT. All rights reserved.