2023 elections bring new scrutiny of Virginia's 'sore loser' rule
State pushes back against Democratic candidate's lawsuit seeking to undo primary loss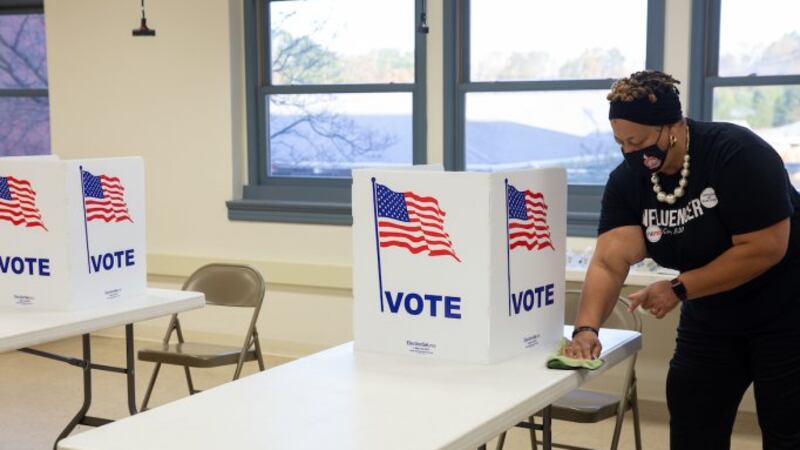 Published: Sep. 27, 2023 at 3:31 PM EDT
Virginia's so-called "sore loser" law is supposed to ensure that when a candidate is defeated in a Republican or Democratic primary, they can't drop their party affiliation and appear on the general election ballot next to the person who beat them.
As the state's closely watched election season, which will determine control of all 140 seats in the General Assembly, ramps up, both the letter and spirit of that law are being tested. A handful of unsuccessful primary candidates have tried to keep their campaigns alive after defeat while attacking their own parties for allegedly corrupting the process.
Makya Little, a Northern Virginia House of Delegates candidate who narrowly lost a Democratic primary in June, went as far as filing a lawsuit that seeks to have her primary loss overturned. The suit, which has not yet been resolved in Richmond City Circuit Court, also seeks to have Little's name appear on ballots as an independent candidate, despite the fact that she, like all primary candidates, signed a form acknowledging her name couldn't be on the ballot if she lost her primary.
In occasionally blunt language, attorneys representing state election officials argued Little's case should be thrown out because she and her supporters are "trying to convert their disappointment into a lawsuit."
"This case is about an attempt by a defeated politician to overturn the results of an election," wrote the state's attorneys.
READ MORE ON VIRGINIAMERCURY.COM

Copyright 2023 WWBT. All rights reserved.