'It'll enrich our community': Colonial Heights Food Pantry expands their space
Warren Hammonds: "We're going to be better prepared to meet those who come to us in need."
Published: Sep. 25, 2023 at 5:02 PM EDT
|
Updated: Sep. 25, 2023 at 5:12 PM EDT
COLONIAL HEIGHTS, Va. (WWBT) - Applause filled the air outside the Colonial Heights Food Pantry along Southpark Boulevard as dozens gathered to cut a ribbon to commemorate the location's expansion.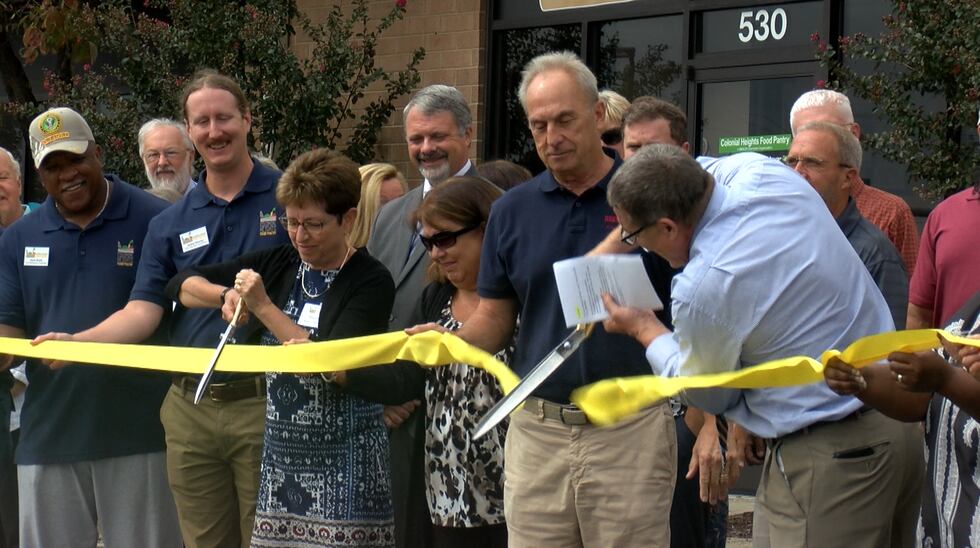 "We can serve our community in a much deeper, more healthy way," said Warren Hammonds, executive director of the Colonial Heights Food Pantry.
The project, which has been one year in the making, expands the space and capabilities of the food pantry.
Hammonds told NBC12 the expansion will serve two primary purposes: making room for more storage space to house donations.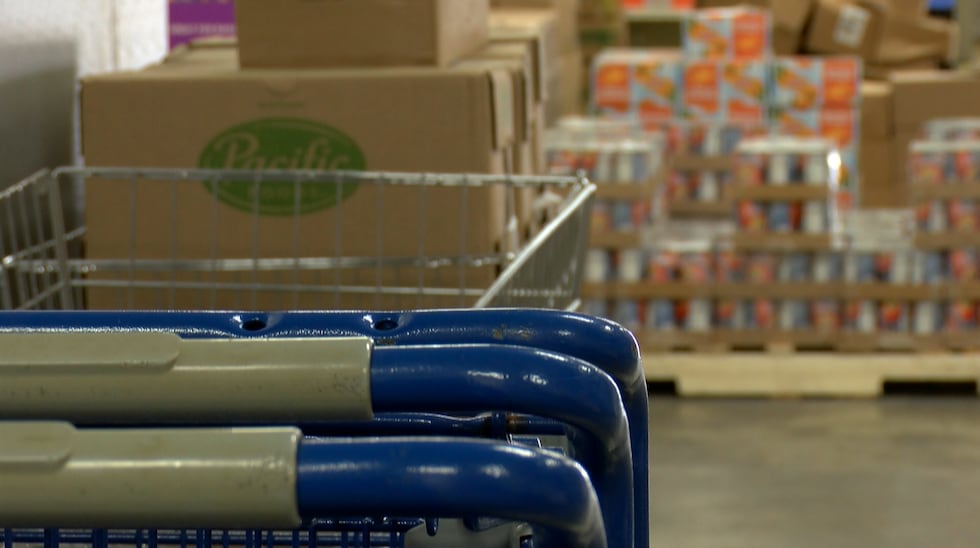 "Before we would have to say no, we can't take that couple of palettes, we can't take this frozen food because we don't have anywhere to store it," he said. "The storage of a dry goods area and a frozen food area is going to help us."
Hammonds also said there will be additional space to have on-site client services.
"It might be nutritional education, it might be medical screening, it might be small group interviews, it might be job preparation classes," said Hammonds. "There are a lot of organizations we work with to try to enable families to be in a better position than they are now."
The expansion project, which cost roughly $200,000, was funded through donors and community members.
"We're going to be better prepared to meet those who come to us in need," said Hammonds.
The expansion also gives the pantry more room to keep up with its growing demand.
"Within a year, the families who came to us from one August to the next numbered 102 more families this year," said Hammonds. "That was a 44 percent increase."
An expansion not only increases the capacity for the pantry but also makes a difference for families in our area.
"People come here with fears. They come here with concerns, and we can lessen some of that when we give them the food," said Hammonds. "It'll enrich their lives, it'll enrich our community."
To learn more about the Colonial Heights Food Pantry, click here.
Copyright 2023 WWBT. All rights reserved.