Man rescued from house after floor collapses in Petersburg
Published: Sep. 25, 2023 at 12:55 PM EDT
|
Updated: Sep. 25, 2023 at 6:35 PM EDT
PETERSBURG, Va. (WWBT) - A man was rescued from a house in Petersburg after a floor collapsed on Monday.
Petersburg Police and EMS responded to a collapsed building call on Halifax Street between Custer and Hawk streets just before noon.
Officials said a man was inside working on the building at the time when the floor above collapsed after a chimney fell into the middle of the house.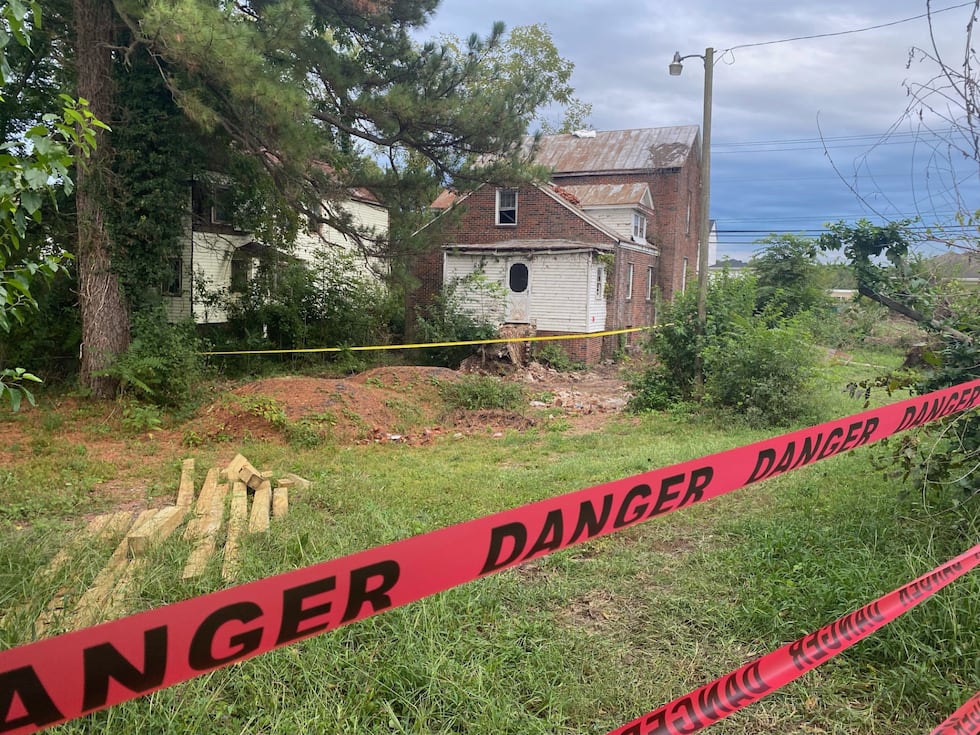 The man was pulled out on a stretcher around 3:50 p.m. and taken to a hospital with a non-life-threatening injury.
A neighbor says no one has lived in the house for years and that it's been worked on randomly over the years.
Petersburg resident Marcus Squires says the house sold a few months ago.
"The house sold at tax auction a few months ago, and I looked at it, but it was too far gone," Squires said. "I'm surprised permits were allowed to be pulled on it."
Multiple jurisdictions responded to this incident.
Copyright 2023 WWBT. All rights reserved.