Richmond Fashion Week set to return for its 15th year
The event begins Wednesday, Oct. 4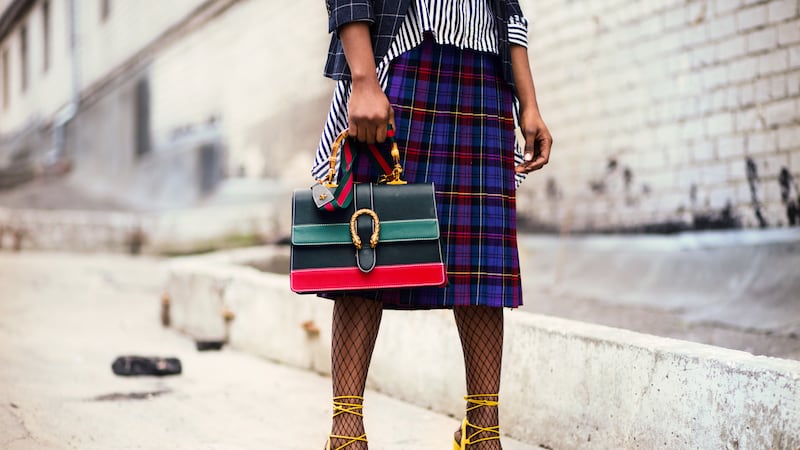 Published: Sep. 24, 2023 at 8:30 AM EDT
RICHMOND, Va. (WWBT) - The time has come to showcase Richmond's unique and trendy fashion industry. Celebrating its 15th anniversary, Richmond Fashion Week will begin on Wednesday, October 4 through Sunday, October 8.
RVAFW was established as a student initiative at Virginia Commonwealth University in 2018 and has since grown with the help of dedicated volunteers hosting annual spring and fall seasons.
This year's fall season events will focus on some of the most talented designers, models, photographers, artists, and independent businesses that keep the Richmond fashion scene vibrant.
"Over these 15 years, we've had the joy of elevating and showcasing Richmond's brightest creative entrepreneurs," Executive Producer Jimmy Budd says. "I've been amazed to see emerging artists develop their skills and watch careers take off."
Highlights of this season's events include:
A unique collaboration with First Fridays, set in a 1920s Richmond landmark.

The runway debut of Urban Academy, a fresh take on collegiate wear.

The 15th Anniversary Finale Show, hosted at the iconic John Marshall Ballrooms.
"Beyond fashion, we're celebrating Richmond's vibrant creative core," Budd says. "Our designers do more than set trends — they help drive our city's economic growth."
RVA Fashion Week will support the St. Jude Children's Research Hospital and the American Cancer Society's "Making Strides Against Breast Cancer" initiative.
RVAFW events:
Wednesday, October 4
Event: Wellness Wednesday
Time: All Day
Location: Participating Richmond Businesses
Details: A day dedicated to well-being. We invite the fashion community to explore Richmond businesses championing wellness in fitness, nutrition, and holistic health. Find a list of participating businesses at rvafw.com. Your participation supports St. Jude Children's Research Hospital.
Thursday, October 5
Event: Urban Academy Debut
Time: 7:30-9:30 p.m.
Location: Studio Two Three, 3300 W. Clay St.
Details: Experience the debut of Urban Academy as RVA Fashion Week adds this new brand and community partner to its honor roll. Its inaugural show will highlight economic disparity and environmental crises through a modern twist on collegiate wear. Also donning cap and gown are runway collections from The Aziancy and Hugh by Fitz.
Friday, October 6
Event: The RVAFW First Friday Cultural Art Experience
Time: Shopping at 5 p.m.; Fashion Show at 8 p.m.
Location: Deco at CNB, 219 E. Broad St.
Details: Join our First Friday's festivities at the historic Deco building, a 1920s Richmond gem. Enjoy art, vendors and fashion in a creative collaboration highlighting small businesses, distinguished artists, and RVA Fashion Week's essence. Featured runway collections include Eternal Style by Gracist, Dimez, Moxey, and Niquelle.
Saturday, October 7
Event: Creative Suite
Time: 7-11 p.m.
Location: The Len, 15 N. 17th St.
Details: Curious about the inner workings of fashion? Join Richmond's industry creatives in this interactive art experience, which features live exhibits, professional photographers, and curated installations. Gain insight from designers and mingle with models to master the art of posing. The Creative Suite offers a fusion of fashion, innovation and imagination.
Sunday, October 8
Event: RVAFW Finale Runway Fashion Show
Time: 5:30-9 p.m.
Location: John Marshall Ballrooms, 101 N. 5th St.
Details: Celebrating 15 years of Richmond Fashion Week, our finale promises a spectacular showcase. This anniversary show features a blend of talent, from budding VCU School of Fashion Design graduates to seasoned industry veterans. Enjoy collections from CRenee, Allure Design House, Luxury Professionals, Eula J's Designs, RAW, Meiko, Leve, The Suit Brother, and The Aziancy. This show, with host Heather Marie Speaks, benefits the American Cancer Society's "Making Strides Against Breast Cancer" initiative.
For a detailed schedule and more information, visit rvafw.com.
Copyright 2023 WWBT. All rights reserved.