Spotted lanternfly reported around the valley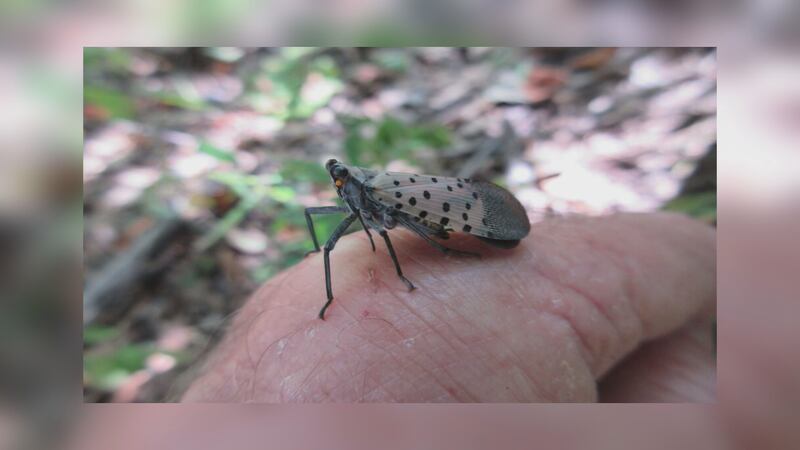 Published: Sep. 19, 2023 at 1:58 PM EDT
HARRISONBURG, Va. (WHSV) - The spotted lanternfly is native to China, and was first seen in Pennsylvania, but there have been recent sightings around the Valley.
Harrisonburg Environmental Specialist West Runion said since then they have been migrating and spreading throughout the U.S.
Although the bugs are not harmful to humans or animals, Runion said they can be detrimental to our ecosystem.
"They're really a nuisance because when they feed on the sap of the trees that they target, the saps produce honeydew and just create sitting mold. So it's very unpleasant and it smells." Runion said.
He said they could also be devastating to places like local vineyards and fruit orchards. If not treated for and sprayed with insecticidal, spotted lanternflies can destroy the crops.
The City of Harrisonburg says they're watching for the insects. If you spot one, you should kill it immediately, and report it to your local cooperative extension agency.
"We're advising everyone to smash the bug on site. It is a seek-and-destroy mission. If not, one female spotted lanternfly can lay up to one thousand eggs in a single hatch." Runion said.
Copyright 2023 WHSV. All rights reserved.