Sheriff: Man steals car, runs out of gas, steals another with 3 kids inside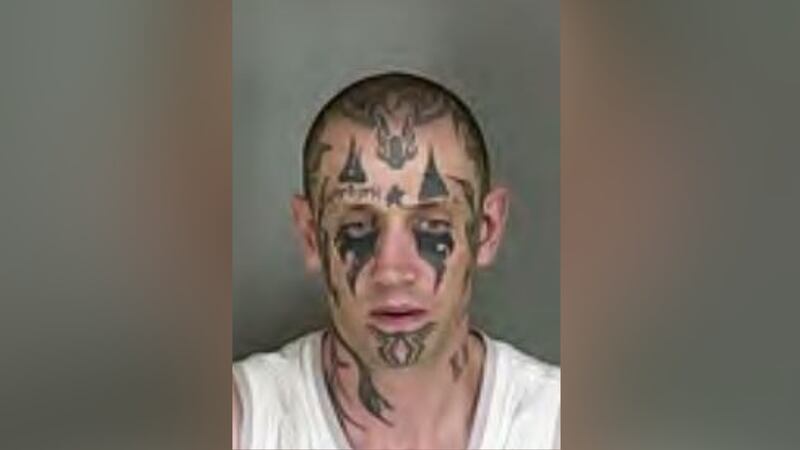 Published: Aug. 5, 2023 at 6:29 PM EDT
GREEN, Ohio (WOIO/Gray News) - A man is accused of carjacking two vehicles and leading police on a pursuit earlier this week.
According to the Summit County Sheriff's Office, 44-year-old Mark Carlson started his crime spree on Thursday by stealing a car in the Akron area.
He drove about 20 minutes to the city of Green before running out of gas.
Authorities said Carlson then went to a gas station to carjack another vehicle but was unsuccessful until running to a nearby Taco Bell and taking a car from the drive-thru line.
The 44-year-old forced his way into the car and took off with the female driver's three children inside.
Carlson ended up crashing into a building before letting the 5-year-old and 6-year-old children out. But he drove away with a 2-year-old child still in the back seat, according to the sheriff's office.
Authorities said he then stopped at a Circle K and removed the 2-year-old child from the car.
According to deputies, they picked up Carlson traveling on Interstate 77. They followed him back to Akron where he bailed from the car and ran into a wooded area.
The Akron Police Department worked with Summit County authorities to locate Carlson who was taken into custody at the scene, Summit County Sheriff Kandy Fatheree said.
A deputy was injured in the incident and was sent to the hospital, according to the sheriff's office.
No further injuries were immediately reported.
Copyright 2023 WOIO via Gray Media Group, Inc. All rights reserved.