Richmond Raceway to celebrate ahead of Cook Out 400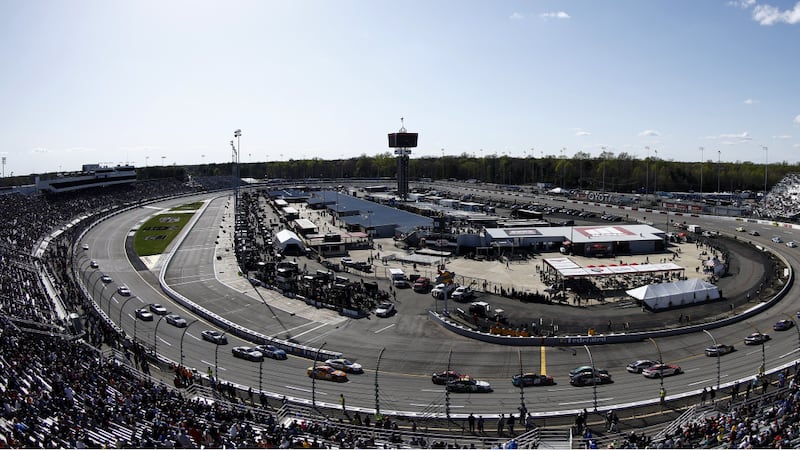 Published: Jul. 24, 2023 at 10:00 AM EDT
HENRICO, Va. (WWBT) - Richmond Raceway is hosting two parties before the Cook Out 400 NASCAR weekend this week.
The race track will host a Finish Line party at the Graduate Richmond's Byrdhouse Rooftop Pool and Bar on Thursday, July 27. NASCAR fans can visit the hotel's 16th-floor roof deck from 6:30 p.m. to 8:30 p.m. for a panoramic view of the city, food and cocktails, music and giveaways.
On Friday, Richmond Raceway will also host Lori's Lemonade Stand, a 90′s inspired mixer at the track's Commonwealth Mall. From 6:30 p.m. to 8 p.m., fans can cool off with freshly squeezed lemonade. For race enthusiasts 21 and older, Larry's Hard Lemonade adult beverages will be available.
Richmond Raceway President Lori Collier Waran will make appearances at both parties.
Racing for the Cook Out 400 Weekend will begin on Saturday, July 29, with the NASCAR Craftsman Truck Series Worldwide Express 250 at 7:30 p.m.
On Sunday, the NASCAR Cup Series returns as drivers compete for a spot in the 2023 Cup Series playoffs. For tickets, click or tap here.
Restaurant chain Cook Out, which has more than 300 restaurants across 10 states, was named as the title sponsor of the race earlier this month.
Copyright 2023 WWBT. All rights reserved.