Horse euthanized after testing positive for Equine Herpesvirus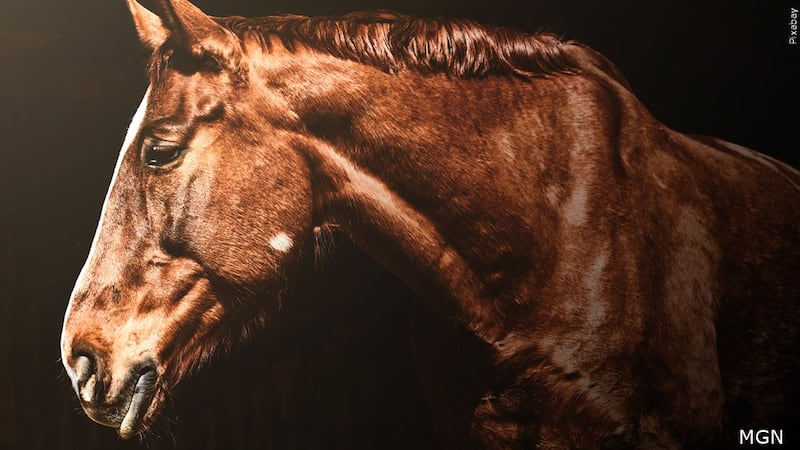 Published: Jun. 23, 2023 at 9:23 AM EDT
LEXINGTON, Va. (WDBJ) - A horse was euthanized and 80 others have been quarantined after two horses tested positive for Equine Herpesvirus at the Virginia Horse Center Thursday, according to the organization.
The two infected horses were stabled at the center during the Shenandoah Classic Saddle Horse Show.
The two horses that initially tested positive were moved off the grounds when they first showed symptoms, according to the center. One horse is receiving medical care and is in stable condition, while the other was euthanized. All 80 quarantined horses were in the same barn as the infected horses.
No other horses at the horse show are considered exposed and the horse show will continue. However, the unexposed horses are having temperatures and clinical signs monitored out of an abundance of caution.
A large percentage of horses carry the virus with no clinical signs for the remainder of their lives, according to the center. Rarely, exposed horses develop the neurologic form of the disease. Horse owners with concerns should contact their veterinarians.
The Equine Disease Communications Center Biosecurity web page equinediseasecc.org/biosecurity has more information on best practices for disease prevention in horses and VDACS has more information on EHV-1 at vdacs.virginia.gov/animals-equine-herpes-virus.shtml. Horse owners also may contact VDACS' Office of Veterinary Services at 804.786.2483.
Copyright 2023 WDBJ. All rights reserved.