'Heartbreaking': RACC helping 4 horses seized from Virginia farm
On June 15, deputies from Shenandoah County found more than 100 horses in "poor living conditions."
Published: Jun. 19, 2023 at 6:21 AM EDT
|
Updated: Jun. 19, 2023 at 2:15 PM EDT
RICHMOND, Va. (WWBT) - Richmond Animal Care and Control and other organizations across Virginia are stepping up to help after more than 100 horses were found living in poor conditions on a farm in Shenandoah County.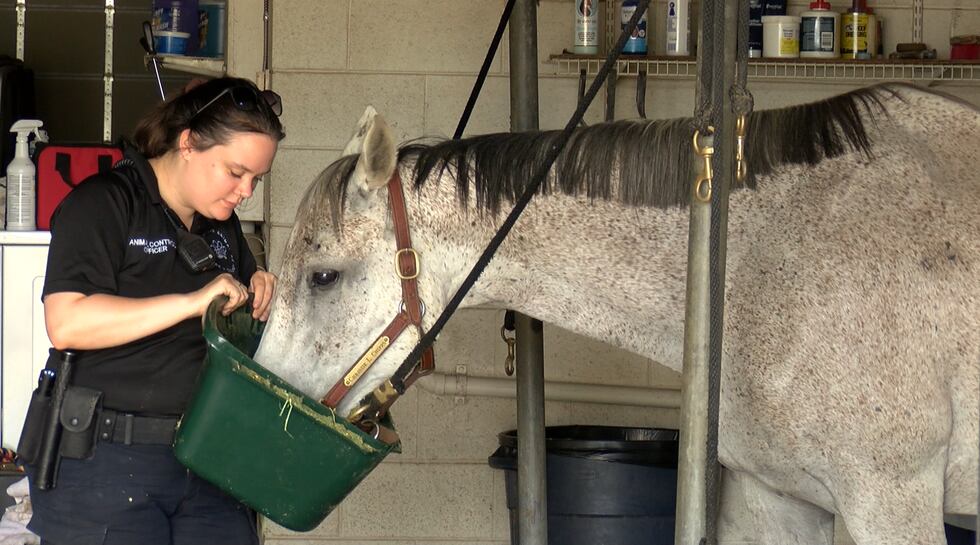 In a Facebook post, the Shenandoah County Sheriff's Office said deputies found "several severely malnourished horses with visible hip bones, ribs, and little fat cover" on June 15. The department said the property was deemed "inadequate living conditions" with "an insufficient amount of food."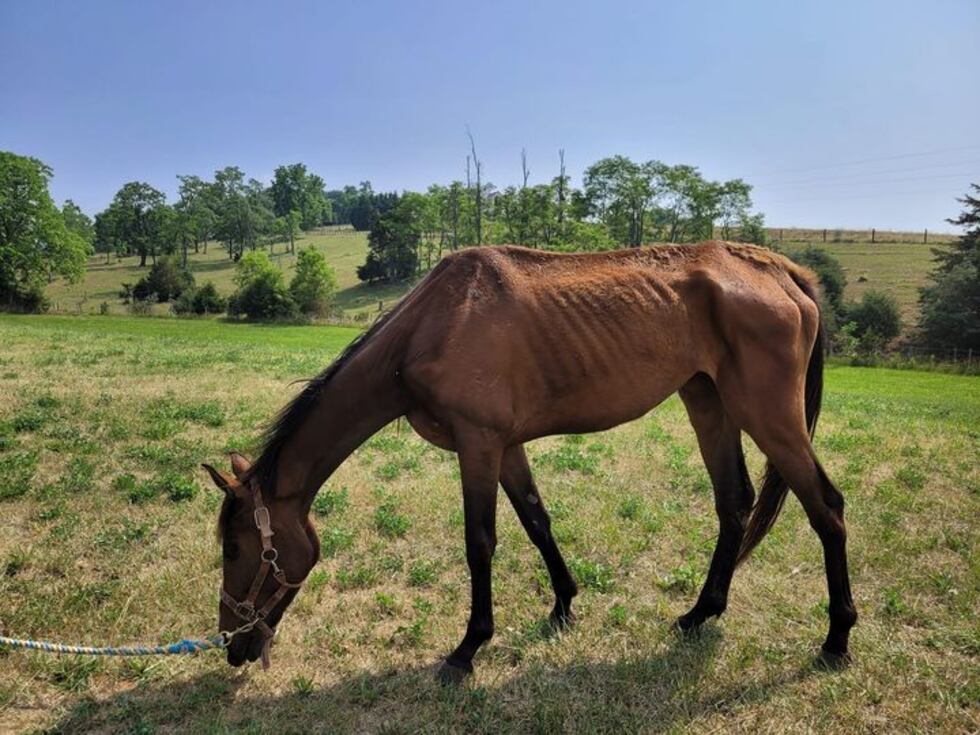 Of the 100 horses seized, RACC has taken in four female horses named Daffodil, Nutmeg, June and Julie.
"Thursday evening around 7 at night, I got a phone call and said there's a large horse seizure happening in Shenandoah County," said Christie Chipps Peters, director of Richmond Animal Care and Control. "They moved about 130 horses from that property within 48 hours."
Richmond Animal Care and Control told NBC12 the veterinarian said all four horses are severely underweight and need extensive recovery.
"Incredibly skinny and starving and we had a vet here on staff immediately as soon as they were here to triage."
The horses will be housed off RACC property at the stables near Gilpin Court, used by Richmond Police for their mounted units.
One of the horses, Nutmeg, was rushed to Woodside Equine Clinic getting emergency care for a fever and sand caught in her digestive tract.
"I'm an animal lover and, specifically, a horse lover, so it's heartbreaking to see any animal have to suffer neglect like that when there's no reason why they should not be allowed to eat as they choose to eat. It's heartbreaking to see," said Chipps Peters.
No charges have been announced for the farm involved in the incident.
As the investigation into this case continues, RACC is thankful they can lend a helping hand.
"It's rewarding just to be able to help and offer that assistance and to be able to continue that and hopefully see that through until they're adopted is even better," said Chipps Peters.
The remaining horses seized by Shenandoah County Sheriff's Office are being fostered through several other rescues, including Hope's Legacy, Central Virginia Horse Rescue and Shenandoah Valley Equine Rescue Network.
RACC says it will not be fostering these horses. Once they are healthy and ready, they will be put up for adoption.
RACC is seeking help from the community to cover the cost of the horse's care. Those who wish to donate to support their recovery may click here.
Copyright 2023 WWBT. All rights reserved.