Afton nonprofit helping to care for horses seized from Shenandoah investigation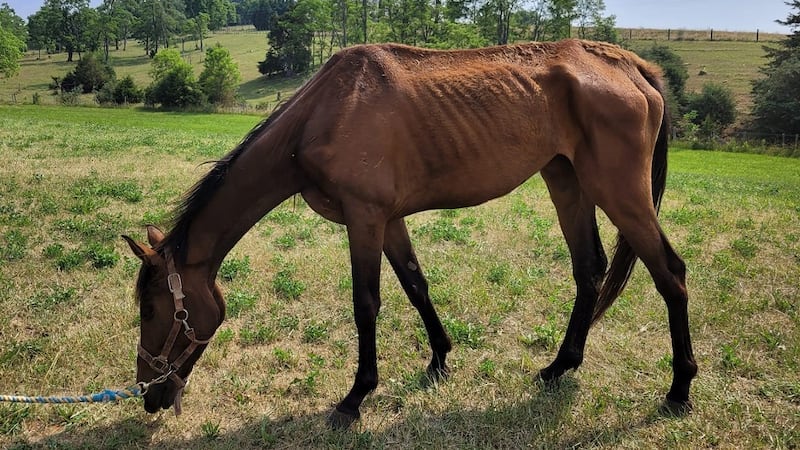 Published: Jun. 19, 2023 at 1:49 PM EDT
AFTON, Va. (WVIR) - Afton's Hope's Legacy Equine Rescue is taking care of dozens of horses that were recently seized out of Shenandoah County.
In the past years, the nonprofit says it has taken in more than 600 horses and worked towards their rehabilitation.
Now, the 36 horses from the Valley investigation will get a lot of attention.
"We are fortunate that we have the resources and experience to do that, and just happy to see them here. They're peaceful now, they're able to have access to grass and food and good nutrition and hopefully we'll be able to see them as they rehabilitate and get better,", Courtney Thompson, leadership team member and volunteer, said Monday, June 19.
Hope's Legacy says it is in need of donations to help cover veterinary care and feed expenses.
Click here to donate.
RELATED: More than 100 horses seized from Virginia farm; 4 brought to RACC
Do you have a story idea? Send us your news tip here.
Copyright 2023 WVIR. All rights reserved.