'Their memories will live on forever': Loved ones honor Shawn Jackson, Renzo Smith during funeral
Over 100 people attended the homegoing service at Speaking Spirit Ministries.
Published: Jun. 15, 2023 at 6:11 AM EDT
|
Updated: Jun. 15, 2023 at 12:43 PM EDT
HENRICO, Va. (WWBT) - Inside Speaking Spirit Ministries on Ravenswood Road, more than 100 people gathered to remember the lives of Shawn Jackson and his stepfather, Renzo Smith, after they were shot and killed outside the Altria Theater minutes after Huguenot High School's graduation ceremony last Tuesday.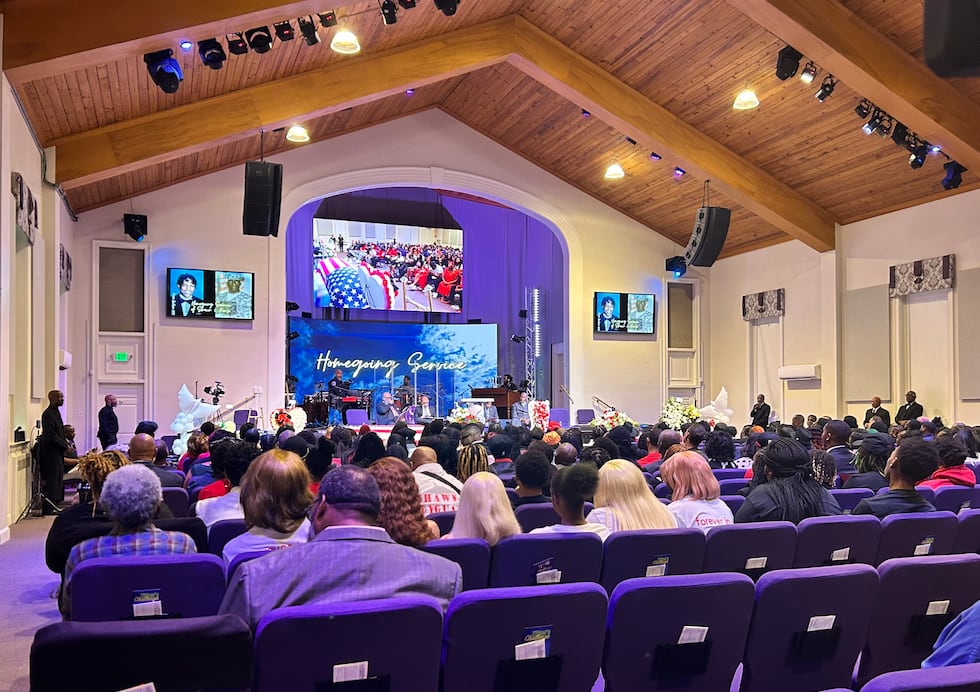 Pictures of Jackson and Smith were shown on screens inside the church as loved ones united in prayer and worship to honor their lives.
During the service, several acknowledgments from the hundreds of cards sent to the Jackson-Smith family were read to everyone in attendance. One letter was sent by Richmond Public Schools Superintendent Jason Kamras, who also attended the service.
During one part of the service, Kevin Olds, the former assistant principal of Huguenot High School, came up to the stage to share his memories with Shawn Jackson.
"His smile was contagious," Olds said. "He did light up a room when he walked in."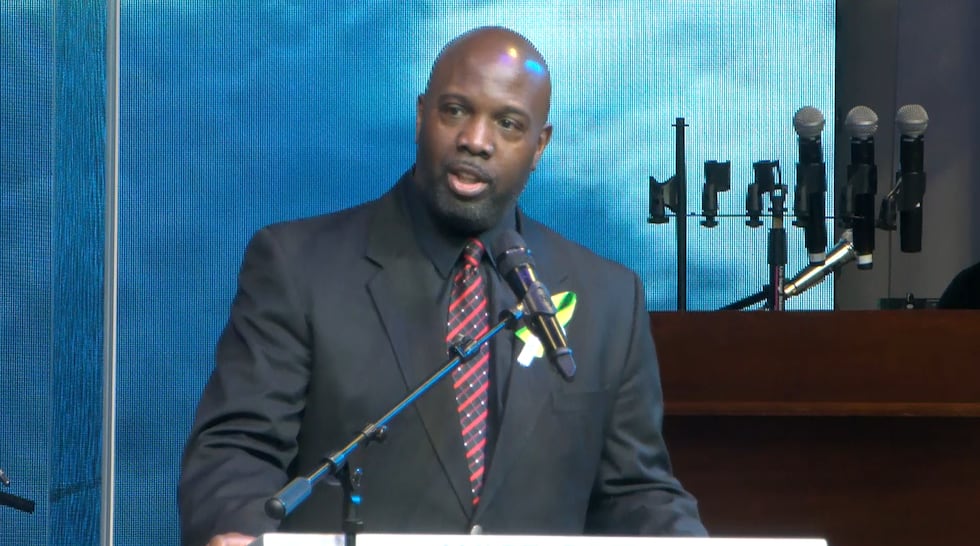 The current principal of George Wythe High School also remembers Shawn's determination.
"I used to tell him, 'Shawn, if I talk to you every day, to whom much is given, much is required. I expect a return on my investment,'" Olds recalled. "We did a lot of things. He had a lot of challenges, but he never gave up. When I saw him the morning of graduation, he stepped out line, ran and hugged me and stated, 'Mr. Olds, is this what you mean by return on investment?'"
Grenda Smith, Renzo Smith's mother and Shawn Jackson's grandmother, also recalled the moments she shared with her son and grandson.
"Shawn, I love you, and he would always say, 'I love you more,'" Smith said, talking about her grandson.
"When I looked at my beautiful baby, I thank God, and as I look out there before you, I can't tell you all the numbness, the numbness," Smith said as she talked about her son, Renzo. "God put Renzo in my arms on Christmas Day."
Renzo Smith, an Army veteran, was described by family members as a great father who cared deeply about his family.
"That's where his heart's desire was," said Rev. Fred Wyatt as he delivered the eulogy. "Many of you don't know he was just finalizing the paperwork to start his own trucking company named D.S.R., named after the children."
Wyatt also shared stories about Shawn and his love for sports.
"He had rounded up all his friends and, with that smile, sold everybody on starting a baseball team," Wyatt said. "They started the baseball team and won the championship with the baseball team he started.
Memories loved ones said they will forever cherish.
"Shawn and Renzo's life is not in vain," Wyatt said. "Their memories will live on forever."
After the service, family members drove to Oakwood Cemetery, where Jackson and Smith were laid to rest.
Richmond Police have arrested 19-year-old Amari Pollard in connection to the mass shooting. Pollard has been charged with two counts of second-degree murder, and more charges are pending. The investigation into the shooting is ongoing, according to the department.
Copyright 2023 WWBT. All rights reserved.