No bananas? No problem! Try again and win $300k in lottery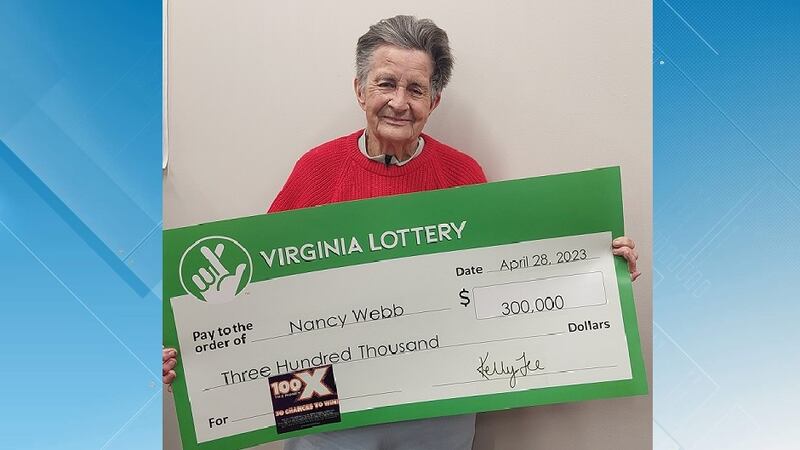 Published: May. 23, 2023 at 4:57 PM EDT
APPOMATTOX, Va. (WDBJ) - An Appomattox woman has won $300,000 via the Virginia Lottery because she wanted bananas.
When Nancy Webb went shopping on a Saturday, according to lottery officials, she wanted to pick up some bananas with the rest of her groceries, but the store was out. She went back the next day when bananas were in stock, and that second visit, she also bought a 100X the Money ticket, and ended up winning big.
Webb told lottery officials she doesn't play the Lottery very often, but scratched this winning ticket in the parking lot of the Kroger store on Richmond Highway in Appomattox.
The 100X the Money scratcher (game #2149) features prizes ranging from $30 to $5 million, according to lottery officials. The $300,000 won by Webb is the game's second prize. It's the first of three $300,000 prizes claimed in this game, which means two more remain unclaimed. The chances of winning the $5 million top prize are 1 in 2,652,000. The chances of winning any prize in this game are 1 in 2.82.
Copyright 2023 WDBJ. All rights reserved.