DEQ investigates mysterious barrels dumped around Richmond and Henrico
Published: May. 11, 2023 at 11:12 PM EDT
RICHMOND, Va. (WWBT) - The Virginia Department of Environmental Quality (DEQ) is investigating several reports of illegal dumping in and around Richmond.
"When I drove in, I had to come over here because I was just wondering what it is?" Miles Martell, who was headed to the North Bank of the James River Park System, said.
It's the question many passing by Texas Avenue in Richmond were asking Thursday after seeing barrels, barrels, and more barrels of some red substance dumped right before the woodline.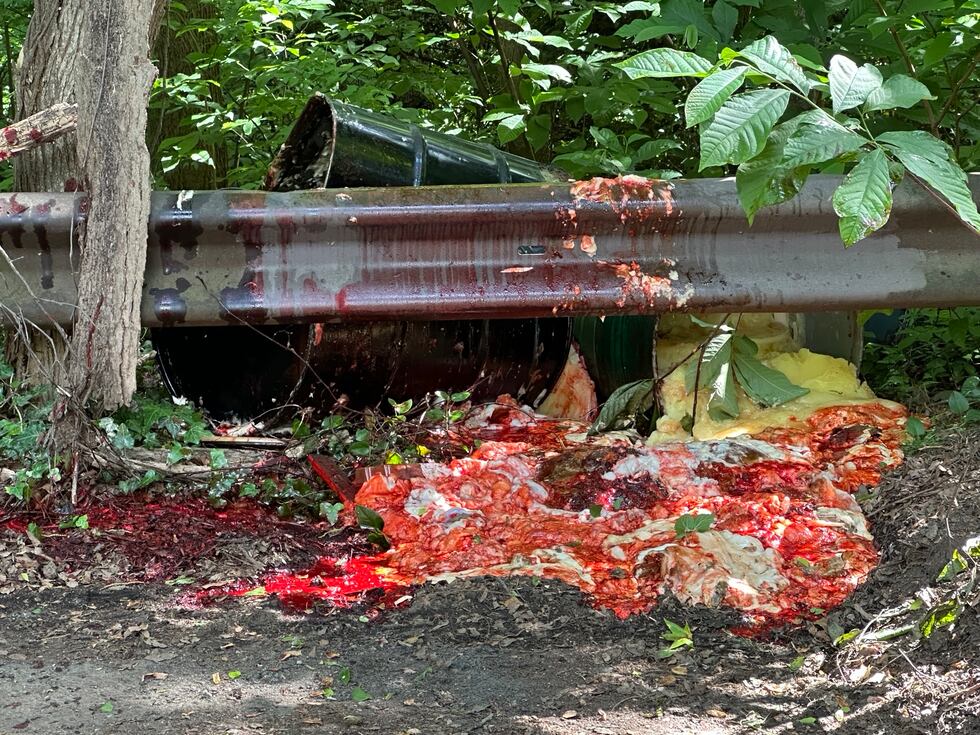 "All the colors, the different colors, it's just reminiscent of maybe something gruesome," Martell said.
As the DEQ investigates who is responsible for causing the mess, many wonder if the illegal dumping was done on purpose to grab people's attention.
"Like you go over there, and there are woods there too, like there are lots of places to dump things and to put it in spots where people can find them so easily it makes it seem like it was intentional," Martell said.
The gunk wasn't just dropped off at Texas Beach's entrance or on the city's other side. Dozens of ooze barrels were dumped off in an alleyway near Pollock St.
According to a DEQ report, many more barrels were dropped off at almost 10 locations around Richmond and Henrico County.
On the side of some of the drums, the label says the product is Incroquat Behnyl TMS.
The company's name is on the side of the drum and says it's found in personal care products like shampoo and hair conditioners.
It is expected to be biodegradable in low concentrations, but it's probably best not to touch it.
"Whatever it is, I don't want it to be in the water. I don't want it to be anywhere around where I was about to go walking and potentially swimming, so it's just concerning," Martell said.
If you have any info on who may have done this, you're asked to email proprep@deq.virginia.gov.
Copyright 2023 WWBT. All rights reserved.