Driver crashes after fleeing from police on I-95 ramp the wrong way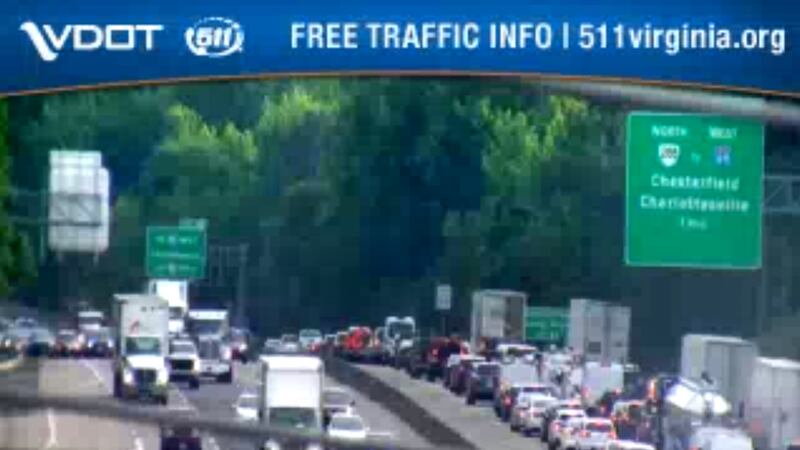 Published: May. 11, 2023 at 7:58 AM EDT
|
Updated: May. 11, 2023 at 10:32 AM EDT
CHESTERFIELD, Va. (WWBT) - Charges are pending against a driver who police say did not stop during a pursuit and attempted to enter Interstate 95 the wrong way.
Chesterfield police say an officer attempted to stop a vehicle in the area of Route 1 and Weir Road on Thursday morning.
"The vehicle did not stop, and the officer initiated a pursuit of the vehicle," the Chesterfield Police Department said. "The vehicle turned right onto Route 10 and then went the wrong way on an exit ramp to Interstate 95."
Officers then stopped their pursuit.
"The suspect vehicle crossed over a grass median from the ramp he was on to the correct ramp and entered northbound Interstate 95," Chesterfield police said.
Virginia State Police, who arrived to assist Chesterfield police, say the driver - James Jermone Saunders, 52, of Chester - then ran off the road, over-corrected and crashed.
Saunders suffered minor injuries.
Two lanes of the interstate were closed just before 8 a.m. after the incident, backing up traffic for more than five miles.
The crash remains under investigation.
Copyright 2023 WWBT. All rights reserved.