Search continues for inmates who escaped from Piedmont Regional Jail
Published: May. 1, 2023 at 8:29 AM EDT
|
Updated: May. 2, 2023 at 5:17 PM EDT
FARMVILLE, Va. (WWBT) - Police continue to search for two inmates who escaped from Piedmont Regional Jail in Farmville
All residents are asked to keep an eye out for Bruce Callahan and Alder Marin-Sotelo, who were reported missing around 4 a.m. Monday.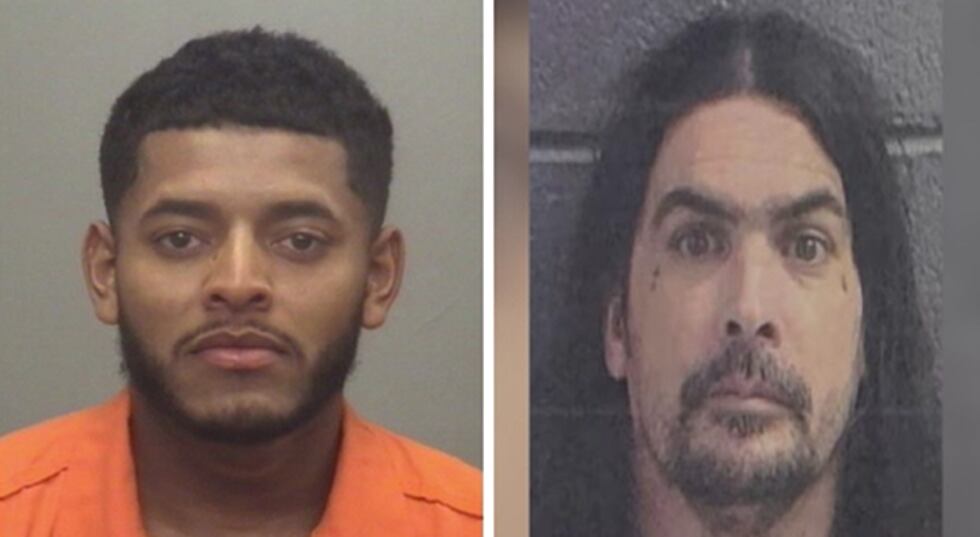 Marin-Sotelo, who has ties to North Carolina, had been convicted of unlawful possession of a firearm by an illegal alien.
WRAL reports that Marin-Sotelo is charged with murdering a sheriff's deputy last year.
Callahan, also from North Carolina, had been convicted of multiple federal drug charges.
WRAL says Marin-Sotel's sister - Adriana Marin-Sotelo - helped him escape.
"In a warrant for her arrest, authorities outlined the phone conversations between the siblings to set up a getaway car," WRAL reported.
"I encourage folks in the area to remain vigilant and to please call 911 if you see anyone matching the descriptions of these two men," said Prince Edward Sheriff L.A. "Tony" Epps.
Copyright 2023 WWBT. All rights reserved.