Wendy's popular chili will soon be available in store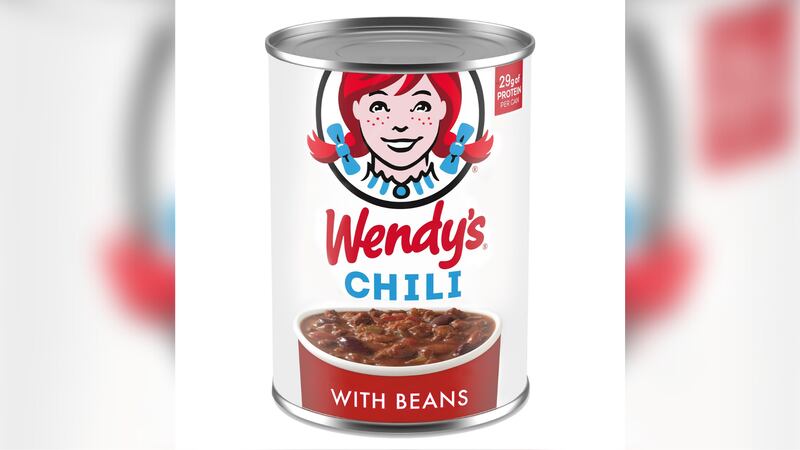 Published: Apr. 26, 2023 at 4:05 PM EDT
(Gray News) – Wendy's fans can now get their popular chili from somewhere other than the restaurant.
In a release, Conagra Brands, Inc. said it's partnering with Wendy's to bring the chili into homes across the country.
Wendy's homestyle chili features all-natural beef, a mix of peppers, and beans in a tomato-based sauce, according to the fast-food chain.
Carl Loredo, global chief marketing officer for Wendy's, said the famous chili item has been a restaurant staple since the company's beginnings in 1969.
"We're thrilled about the partnership with Conagra Brands and to have the opportunity to bring our brand's iconic chili flavor to even more fans," Loredo said. "When Wendy's chili craving hits, you now have two delicious ways to get your fix – at retail stores or in our restaurants."
Anyone wanting to bring home a can of Wendy's chili will be able to do so sometime this spring at most grocery stores and select online retailers.
The cans will cost $4.99.
More information on Wendy's chili can be found here.
Copyright 2023 Gray Media Group, Inc. All rights reserved.