Student Roundtable: Va. teens discuss challenges faced during unprecedented times
Four teens joined NBC12 in a discussion on issues important to them
Published: Apr. 17, 2023 at 9:04 PM EDT
|
Updated: Apr. 20, 2023 at 4:13 PM EDT
RICHMOND, Va. (WWBT) - It's no secret that being a teenager can be tough, perhaps tougher than it was when adults were growing up.
From coping with a global pandemic to gun violence and mental health, NBC12 sat down with a group of students who shared their take on the world around them.
Student Roundtable : School safety
When NBC12 sat down with students, between the ages of 15 and 18, from Richmond, Chesterfield and Henrico school divisions, the nation was still reeling over the deaths of three students and three adults in a Nashville school shooting. News, they say, has become all too familiar.
"We're (society) starting to normalize school shootings, weapons and things of that nature being brought to school," said Lenair Young, a 16-year-old student in the Chesterfield County Public Schools system. "Guns and weapons are too easily accessible now."
"My house isn't very far from school," said Josiah Arroyo-Cintron, a 15-year-old student in Chesterfield County Public Schools, who has a game plan. " So, if I need to leave for whatever reason, I know where to get home and where safety is at."
According to the Washington Post, which has tracked more than 350 school shootings since the Columbine massacre, the year 2022 set a record at 46 school shootings, which is more than any year since 1999.
Imani Adewale,17, a Richmond Public Schools student, tells NBC12 that she feels safe knowing people have to walk through metal detectors at her school. She said seeing police and school resource officers brings more comfort too.
MalaKai Lee, 18, is a senior in the Henrico County Public School system and feels their school should implement additional safety measures.
"I go to an outdoor campus," Lee said. "It's been talked about for a while, getting a fence around the campus, so the students feel safer," but it has not happened.
"I only have one SRO at my school," Young said. " Why not have more? Why not have (additional) steps before you get into the school."
Arroyo-Cintron thinks therapists would be a great addition to schools to help students struggling with mental health.
Student Roundtable: Coping with the pandemic
School safety was not the only hot topic, but effects of the pandemic was something everyone could relate to. When the Covid-19 pandemic changed the world as we once knew it, forcing students and teachers to pivot from in-person learning to a virtual classroom, some students really struggled with the adjustment.
"The subjects aren't easy to comprehend if you can't ask a question and then get immediate one-to-one feedback about it," said Lee. "Going into my senior year was hard."
"After the first two weeks, it was awful," said Young, who found virtual learning to be "boring" and "repetitive" at times.
Arroyo-Cintron says he started a new school after moving during pandemic, which, at times, made him feel lonely.
"I didn't live by any friends, so I couldn't go out much to at least see them," Arroyo-Cintron said. "The isolation that comes with that is not very fun to deal with."
While Adewale missed being able to play sports at school with her friends, she said her grade point average increased while learning virtually because distractions were minimal.
Another side effect of the pandemic: learning loss.
Some students tell NBC12 they struggled and fell behind in classes like biology, chemistry and math.
Student Roundtable: Mental health
During the first year of the pandemic, the world health organization saw a 25 percent increase in depression and anxiety worldwide. CDC data showed 44 percent of high school students reported feeling sad or hopeless that same year.
Admittedly, Lee could relate.
"At one point I got so depressed that I was in a ball," Lee said. "I could feel myself completely isolated from the world."
Lee credits their mother who helped them get through one of the darkest moments of their life. Lee said she suggested from writing down five simple tasks to do every day and with that came the feeling of accomplishment.
Young said his mother is a mental health specialist, which helped immensely during the pandemic.
"Before I reach those stages of being in my room all day, staying close, staying quiet, my mom would come talk to me," Young said. "She'll ask the right questions and see how I'm doing, so I feel like I had the proper resources."
Adewale wrote and published a book titled "30 Days of Self Love," which has helped her and now anyone who buys it on Amazon. The book has affirmations and daily questions that help with self-reflection.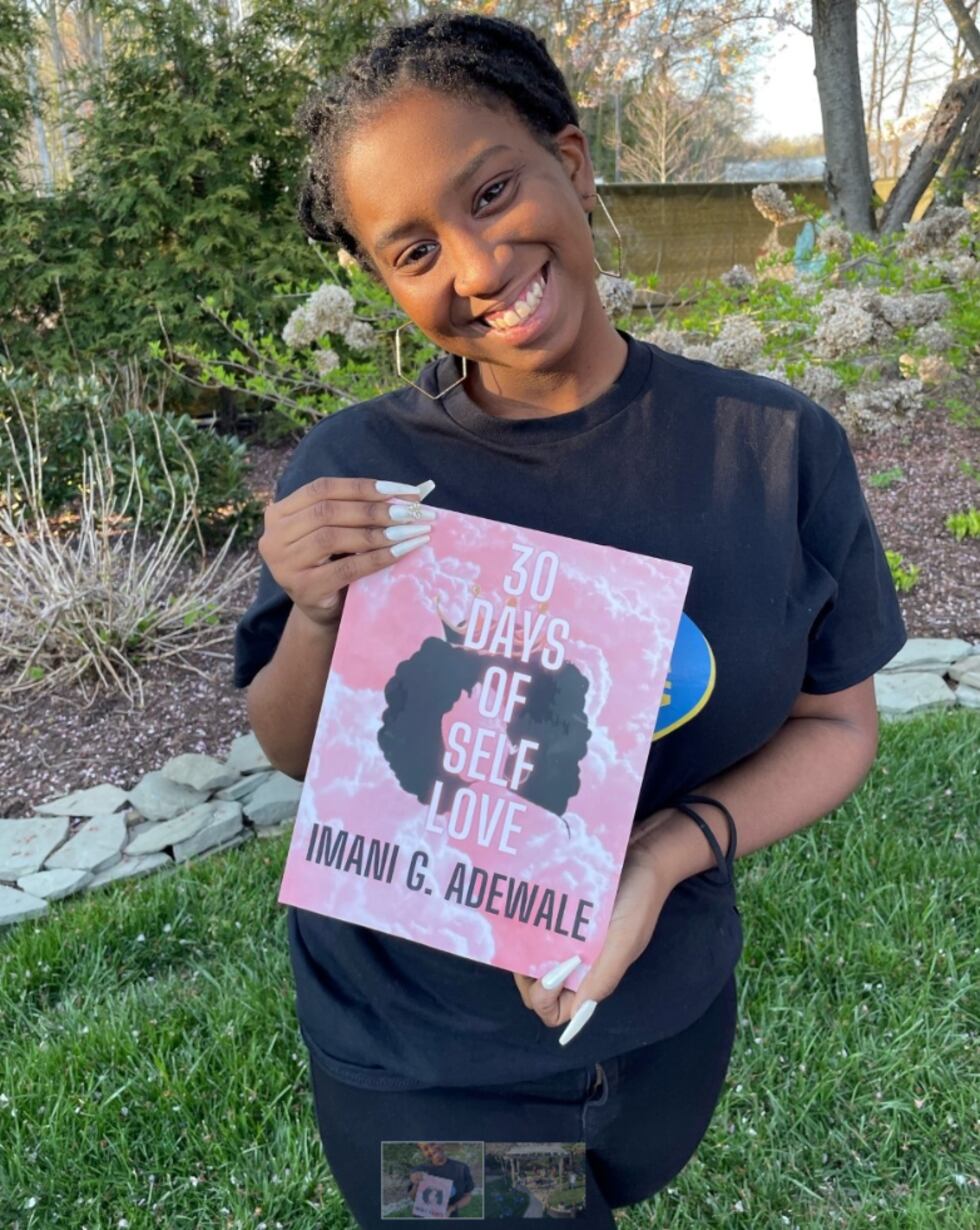 Student Roundtable: Impact of social media
Like millions of users on social media, the teens tell NBC12 they enjoy different aspects like: connecting with friends, following the latest trends and headlines and building brands. However, it has triggered low points.
"People would post things and be like females are supposed to look like this, that and the third," Adewale said. "I would look at myself and go 'I don't look like that, is something wrong with me?'"
"I identify as transgender," Lee said. "When I see things on social media that disregard things that are very negative towards my identity and who I am and who I'm becoming, I just, I tend to get a little down."
But while Lee, Adewale and others have had moments of self-doubt, they have found ways to break through it.
"I've gotten to a point in my life where it's like that is your current opinion, but I know that I'm great and I know that I'm destined for greatness," Lee said.
"I feel like I needed it because it got me to the place where I am today," Adewale said. "It made me value myself more."
Student Roundtable: 2023 Teen Summit
The teens NBC12 sat down with were four of more than 400 students who attended the region's first-ever leadership teen summit designed to amplify teens' voices. It was held at the Greater Richmond Convention Center downtown.
Not only did students discuss issues that matter to them like gun violence and mental health, but they were able to share their own stories which meant a lot to Adewale.
When asked what their biggest takeaway from the summit was, they said they were reminded that adults love and care for them.
"I would say my major takeaway is there are a group of adults that are listening and taking our advice into account," Arroyo-Cintron said.
"It was just good to know that there are adults who care," Young said.
"There's resources and people out there who are willing to listen to your story without judging you," Adewale said. "You just have to be willing to get out of your comfort zone."
"No matter where you are, who you are, and how you are, you definitely matter in this world and you definitely are loved in this world," Lee said.
Copyright 2023 WWBT. All rights reserved.