Virginia lawmakers OK final edits to bill meant to get tough on unregulated THC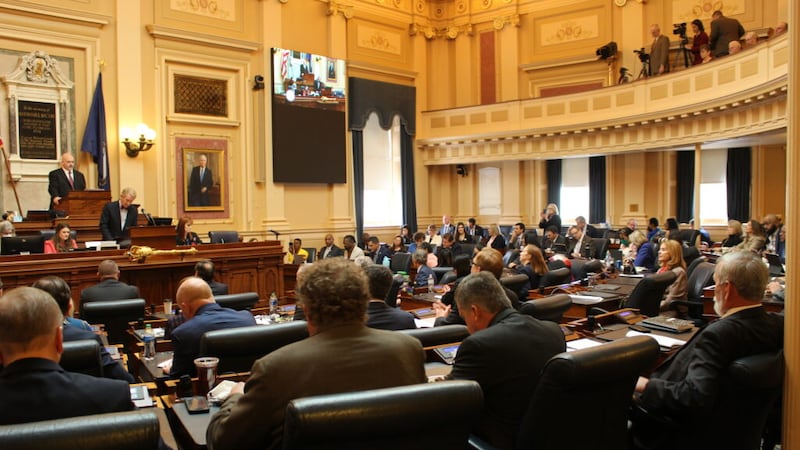 Published: Apr. 12, 2023 at 8:54 PM EDT
Shortly after the Virginia General Assembly's work began Wednesday, Senate Minority Leader Tommy Norment, R-Williamsburg, joked that he had texted his wife to say he was going to miss his own birthday dinner because the legislature was spending a lot of time "arguing about cannabis."
As lawmakers returned to Richmond for a single day to take up mostly minor amendments and vetoes sent down by Gov. Glenn Youngkin, the question of what to do about hemp products that contain enough THC to mimic the high of marijuana was the most buzzworthy item on the agenda.
Both chambers ended up approving Youngkin's edits to a bill creating new limits on how much THC hemp products can contain and tougher regulations on retailers who sell them. The proposal is largely aimed at hemp-derived products like delta-8, which has become a widely available alternative to marijuana. Though possession of small amounts of pot is now legal in Virginia, selling marijuana for purely recreational use remains illegal.
On Wednesday, the legislation's backers called it a necessary step toward getting a handle on a largely unregulated market growing out of control, pointing to an uptick in poisonings and hospitalizations of minors after ingesting THC. Some critics warned the bill goes too far, saying it could devastate small hemp businesses and farmers while benefiting big cannabis companies licensed to sell medical marijuana in the state. Other opponents said amendments proposed by Youngkin gutted the bill's public safety purpose, insisting it leaves too much room for state-sanctioned sales of marijuana-like products.
READ MORE ON VIRGINIAMERCURY.COM

Copyright 2023 WWBT. All rights reserved.