Ranger retires with K-9 partner after 7 years of service together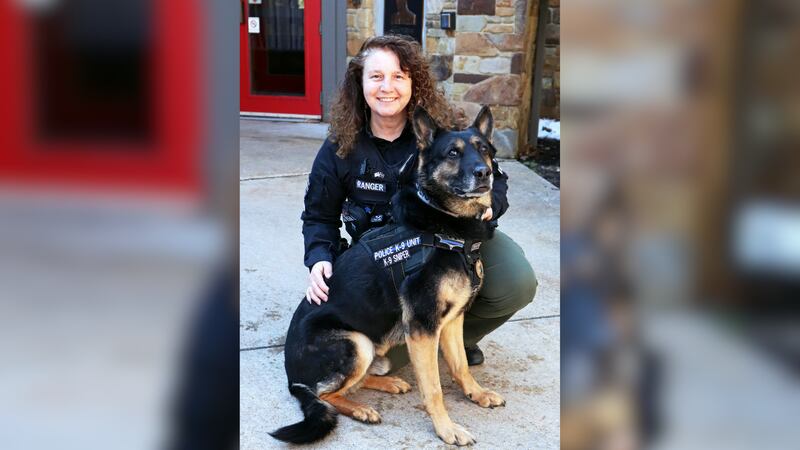 Published: Apr. 3, 2023 at 5:24 PM EDT
GEAUGA COUNTY, Ohio (WOIO/Gray News) - An Ohio "power couple" in law enforcement will soon be taking it easy as they both retire together.
The Geauga Park District announced the retirement of ranger Denise Weisbarth and her K-9 officer Sniper Monday.
According to WOIO, Weisbarth began her career in law enforcement as a seasonal ranger at Geauga Park District in 1992.
Sniper joined her in 2016 with a specialization in finding drugs.
Sniper also served as park community ambassador and advocate for dog safety and leash laws, according to officials.
"We know this team will be missed in these parts, but trust we'll still find them enjoying their great Geauga County parks for many years to come," Geauga Park District said in a statement.
Copyright 2023 WOIO via Gray Media Group, Inc. All rights reserved.