Search warrants reveal notes, ammo found at Chesapeake Walmart shooter's home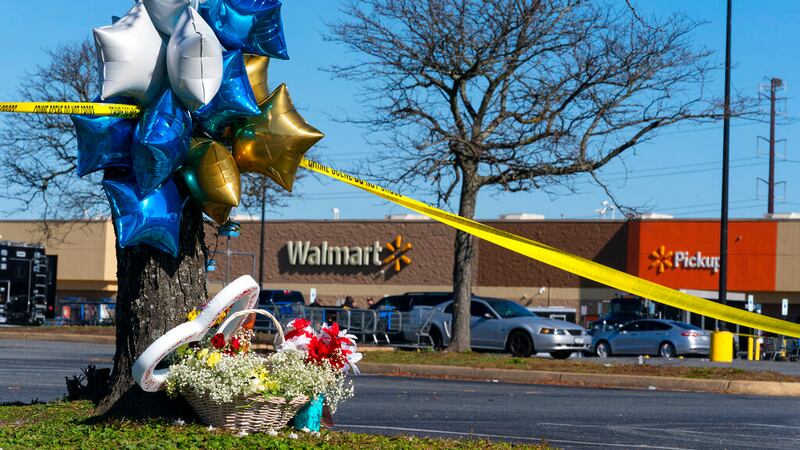 Published: Mar. 24, 2023 at 5:12 PM EDT
CHESAPEAKE, Va. (WWBT) -Search warrants newly obtained show police found multiple handwritten notes and ammunition when they searched the home of the Chesapeake Walmart mass shooter.
WAVY reports that a copy of the warrant shows a search was executed at Andre Bing's home just hours after the shooting on Nov. 22. Inside, there were dozens of ammunition rounds, four Taurus 15-round magazines and a box for a Taurus pistol. They also found 20 printed and handwritten notes.
Police said the notes were related to work schedules and the shooter's "perception of manhood." These are not believed to be directly related to the shooting.
Authorities also found other documents and a paper shooting target in Bing's green Ford vehicle the night of the shooting. Police say the target had bullet holes and could be seen in plain view on the vehicle's floor with protective ear coverings used for target shooting.
Bing, 31, was an overnight team leader at the superstore when he pulled out a handgun and began firing wildly around the store's break room just after 10 p.m. on November 22, 2022. He killed six employees, and then authorities say he shot himself.
Copyright 2023 WWBT. All rights reserved.