Virginia policymakers consider changing hemp bill to reduce impact on CBD products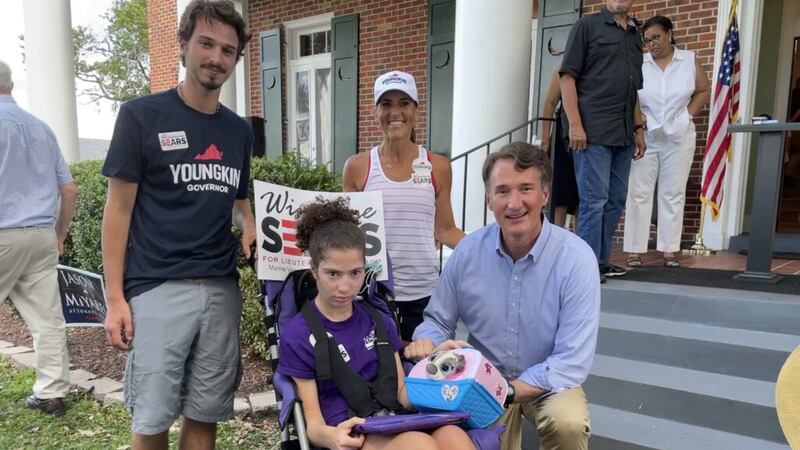 Published: Mar. 23, 2023 at 1:40 PM EDT
Before many people even knew what CBD was, a particular group of families was asking Virginia lawmakers to legalize it.
At the urging of parents with children diagnosed with severe epilepsy, Virginia passed a law in 2015 creating a legal shield allowing families to possess cannabis-derived CBD oils for medical use without fear of being criminally prosecuted due to CBD's connection to marijuana.
Under the original law, that legal defense only applied to CBD — a substance typically derived from non-intoxicating hemp plants marketed as a remedy for aches and pains, sleep trouble, anxiety and other ailments — that was obtained specifically to prevent or reduce seizures. The initial 2015 law also included limits on THC, the compound in cannabis plants that gets users high and can come in both natural and synthetic forms.
To date, the anti-seizure medication Epidiolex remains the only CBD drug approved by the U.S. Food and Drug Administration as safe and effective for a specific medical use. In testimony before the General Assembly eight years ago, when Epidiolex was still three years away from FDA approval, many Virginia families said non-prescription CBD oil was the only thing that worked to alleviate their children's seizures. State lawmakers responded accordingly, indicating they would work to create a legal way to let Virginia families get CBD for medical purposes.
But Lisa Smith, a Youngkin-supporting Northern Neck resident who was one of the mothers involved in the initial push to legalize CBD oil, says the strict hemp regulation bill the General Assembly passed this year threatens to undo the help legislators extended to families like hers nearly a decade ago.
READ MORE ON VIRGINIAMERCURY.COM

Copyright 2023 WWBT. All rights reserved.