Fans cheer on Virginia Tech Women's Basketball as team departs for Seattle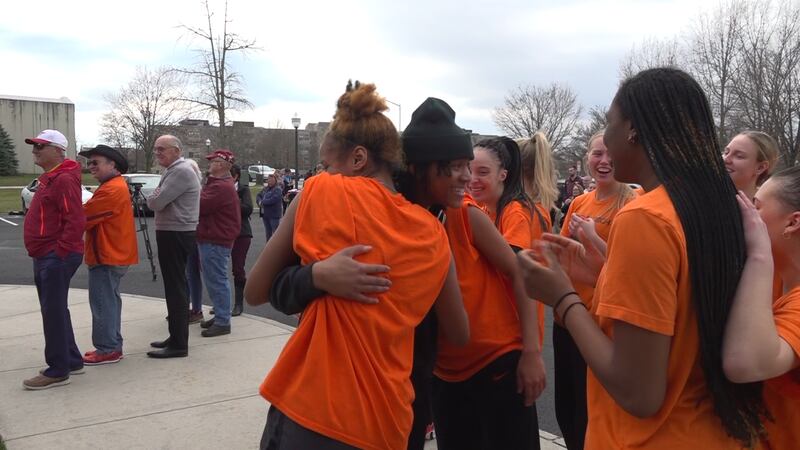 Published: Mar. 23, 2023 at 12:11 AM EDT
BLACKSBURG, Va. (WDBJ) - It was wheels up for the Virginia Tech Women's Basketball team as they flew to Seattle Wednesday for their Sweet 16 matchup against Tennessee. A crowd of around 50 fans joined them in Blacksburg as they hopped on the bus and headed to the airport.
"I think it's huge for Virginia Tech and for women's basketball as a whole, and I think they are just super ambassadors for our school that I now work at, and I think they are tremendous role models for young women. I love that they are fierce on the court but also just wonderful role models and very kind and great individuals off the court," said Annika Schmierer.
The "Go Hokies" chants were in full force and the fans talked about how proud they are of this team. The fans have high hopes for what the rest of the NCAA Tournament has in store and hope the Lady Hokies can bring home the championship.
The Lady Hokies are in action Saturday against Tennessee and the game tips off at 6:30 p.m.
Copyright 2023 WDBJ. All rights reserved.