Virginia expanded dental coverage under Medicaid — but not enough dentists accept it
'I have probably called over a hundred dentists'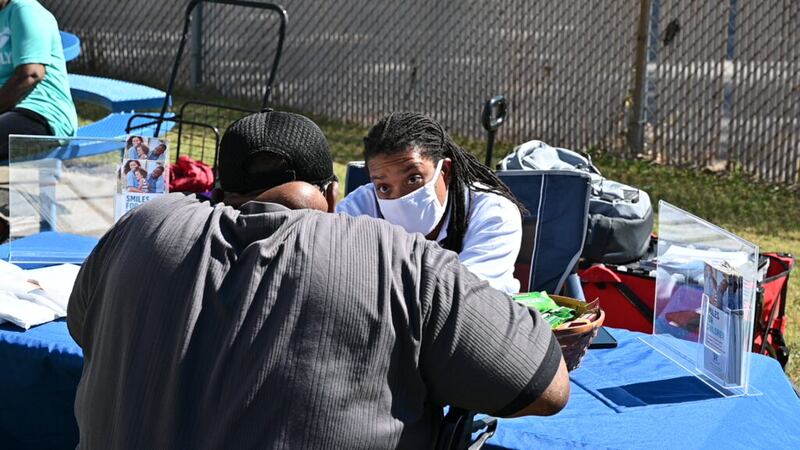 Published: Mar. 17, 2023 at 7:12 PM EDT
Lillian Hamilton, a Virginia Medicaid enrollee and 21-year-old tattoo shop manager from Hampton Roads, is still trying to get her wisdom teeth removed after years of living with a constantly swollen jaw, the pain from which has resulted in multiple visits to the emergency room.
Hamilton said every time she tries to schedule an appointment with a dentist who can give her a referral for an oral surgeon, she's denied because providers either aren't accepting new patients or don't take Medicaid.
"I have probably called over a hundred dentists," said Hamilton. "And every time I've called, multiple times, they've always been like, 'No, we don't accept this. No, we can't take you.'"
A shortage of Virginia dentists who accept adults on Medicaid is the main factor why enrollees like Hamilton are struggling to find care, said Justin Gist, dental program manager for the Virginia Department of Medical Assistance Services, the agency tasked with overseeing the state's Medicaid program.
Virginia Medicaid enrollees aged 21 and older have had access to comprehensive dental care benefits since July 2021 through a state budget amendment. The numerous services covered, including X-rays, cleanings and fillings, focus on preventing problems and restoring damaged teeth. Prior to this, adults were eligible only for limited care, which mainly just included extractions.
"My office, we get over 200 calls a week. That's since it started – it has not ceased," said Virginia Dental Association President Dr. Cynthia Southern, who has also been a practicing dentist for 23 years and primarily treats patients on Medicaid. "There is an absolute need out there."
READ MORE ON VIRIGNIAMERCURY.COM

Copyright 2023 WWBT. All rights reserved.