Virginia to hold public hearings on third version of history standards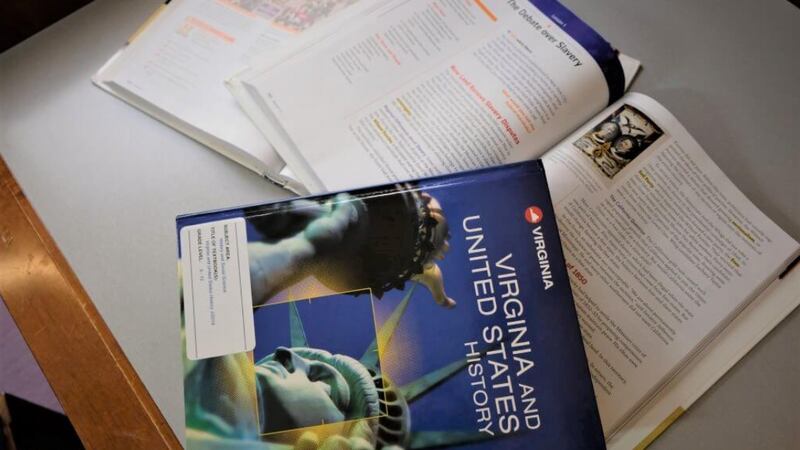 Published: Mar. 13, 2023 at 8:08 AM EDT
The Virginia Department of Education's newest draft of the state's history and social science standards aims to address objections raised this fall over content and omissions. However, some history and education groups claim there are still lingering issues that must be addressed as the agency prepares to host a series of public hearings on the latest version beginning March 13 in Williamsburg.
The newest draft of the standards requires students to analyze "The Final Solution," the euphemism used by the Nazi regime for the mass killing of Jewish people during the Holocaust, and includes mentions of Juneteenth, the Chinese Exclusion Act and Martin Luther King Jr. Day, all of which were excluded from the last draft.
The draft also requires high school students to study the gay rights movement, an issue omitted in the previous draft, and corrects an erroneous statement that Virginia's capital was moved from Jamestown to Williamsburg in the 18th century. The capital was moved from Williamsburg to Richmond in 1780.
The in-person hearing in Williamsburg is the first of six events scheduled across the commonwealth to get public feedback on the standards, which outline learning expectations for every student in Virginia.
By law, the state's history and social science standards must be reviewed every seven years. The Virginia Department of Education began its most recent review under Gov. Ralph Northam's administration in October 2020 and produced an initial draft last August based on input from thousands of Virginians, educators and organizations.
Read more on virginiamercury.com >

Copyright 2023 WWBT/Virginia Mercury. All rights reserved.