VA Lottery rewards Dublin shop for selling Powerball winning ticket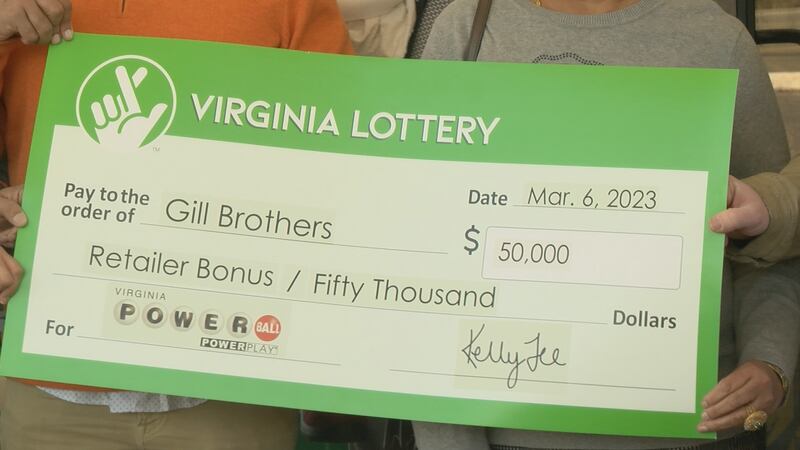 Published: Mar. 6, 2023 at 5:13 PM EST
DUBLIN, Va. (WDBJ) - The store owners of the Dublin gas station that sold a jackpot winning Powerball ticket are receiving some benefits of their own.
Virginia Lottery presented the store owners with a check for $50,000.
The winning ticket hit the jackpot for a prize estimating around $161 million.
Owner of the store, Andy Gill, says he plans to help the community with a portion of the money.
"As Gill Brothers, we're committed to being involved in our communities so part of the money will go as a donation towards the community to feed the hungry, and then we will reward some of our team members," he said.
The person who bought the winning ticket has not come forward to claim their prize yet.
They have 180 days to claim the winnings.
Copyright 2023 WDBJ. All rights reserved.