"He was a good person" Loved ones hold vigil for Henrico man found dead at a Richmond park one week ago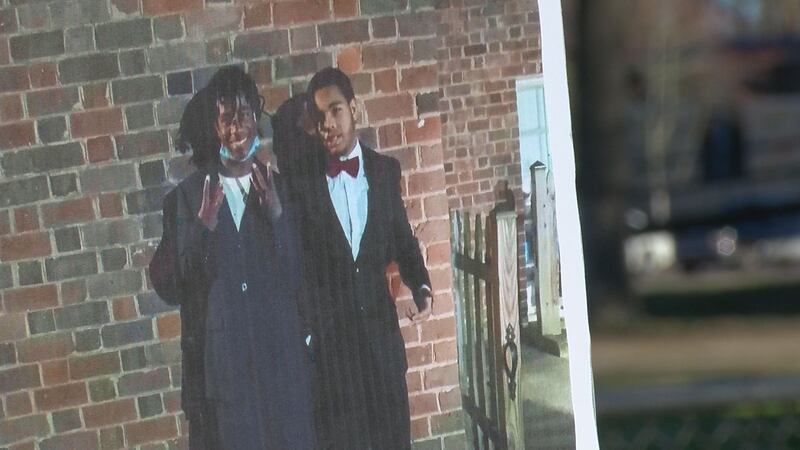 Published: Mar. 4, 2023 at 7:28 PM EST
|
Updated: Mar. 4, 2023 at 10:39 PM EST
RICHMOND, Va. (WWBT) - Loved ones held a vigil to honor and remember the life of Antajuan Hawkins on Saturday.
Dozens gathered at Pine Camp Cultural Arts and Community Center from 4-6pm.
The 20-year-old Henrico High School graduate was reported missing back on February 23rd. Two days later, Richmond police found his body near Pine Camp Cultural Arts and Community Center.
"He was as a loving son, brother, friend, and boyfriend," Teairia Cook said.
Hawkins spent a lot of his time at the park playing basketball with his friends. He was also a member of the nonprofit, Save Our Youth, a program aimed at getting teenagers ready for adulthood.
"He was a good, he was a good person," Dysean Greene said.
"He was the life of the party and his vibe was bright and beautiful, his soul was amazing," Catie Greene said.
Many questions continue to linger around Hawkin's death.
Kimani Meredith has known the victim for years. Meredith says no one knows why anyone would have wanted to hurt him.
"He was like a brother to me, my friend," Meredith said. "I was crying because I thought it wasn't true, but it was true, and I started crying really hard."
The medical examiner's office is still determining the cause of Hawkin's death.
20-year-old Randel Parker has been charged with stabbing while committing a felony.
"It's just hard for everybody. Everybody's trying to be strong," Nyia Henley said.
Copyright 2023 WWBT. All rights reserved.