VCU releases video of traffic stop following social media post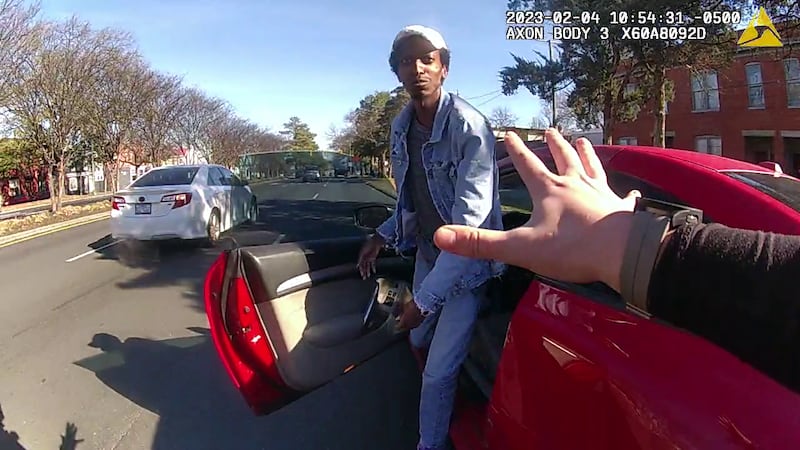 Published: Feb. 7, 2023 at 5:11 PM EST
RICHMOND, Va. (WWBT) - Virginia Commonwealth University released a video Tuesday of a weekend traffic stop after a social media post that showed an officer using force.
VCU says the incident happened in the 300 West Main Street at 10:53 a.m. An officer attempted to stop a vehicle that was driving 50 mph in a 25 mph zone.
"The driver of the vehicle did not stop for the officer until they entered the 400 block of North Belvidere Street," VCU said in a statement.
VCU says Paul Willis IV exited his vehicle and failed to follow instructions from the officer.
"The officer immediately advised Willis of the reason for the stop and instructed the driver to get back into his car," VCU said. "Willis refused to follow the officer's instructions, lunged forward, and grabbed the gun of the VCU Police officer."
The officer then used physical force to retain his gun and subdue Willis, VCU said.
"The officer's body-worn camera captured the incident and corroborates these details," VCU said.
FULL VIDEO:
Willis and the officer were treated for minor injuries.
Willis, who is not affiliated with VCU, faces charges of obstruction of justice and felony assault and battery of a law enforcement officer.
Additional charges are possible.
Copyright 2023 WWBT. All rights reserved.