Roadside delivery: Ashland woman gives birth to 'miracle baby' inside car
Firefighters from the Farrington Volunteer Fire Department helped out the family
Published: Feb. 7, 2023 at 6:55 PM EST
|
Updated: Feb. 7, 2023 at 7:15 PM EST
HANOVER, Va. (WWBT) - A family from Ashland welcomed their new bundle of joy to the world inside their car at the intersection of Winns Church Road and Route 33 in Hanover.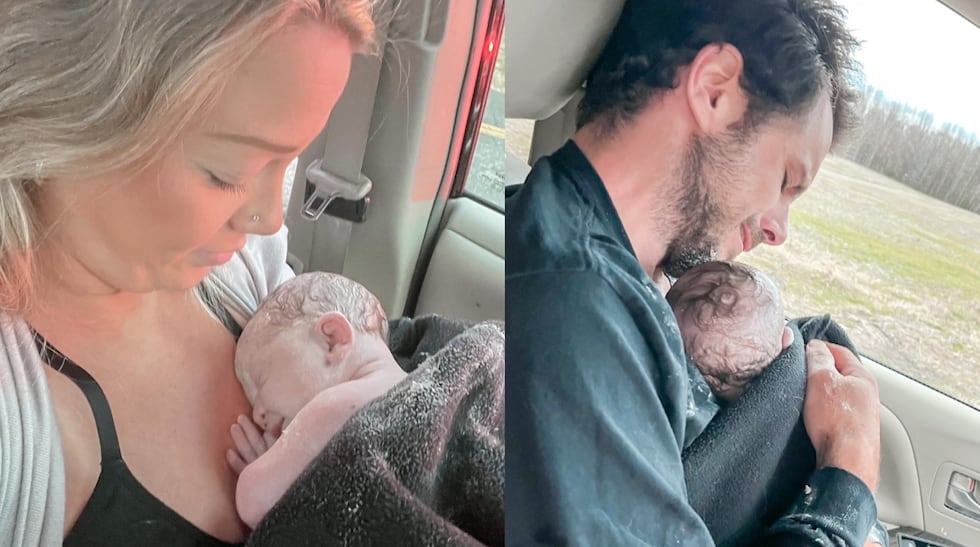 Tyler Edwards and Logan Roop were excitedly waiting alongside their two daughters, Juniper and Harbor, for their third child.
On Jan. 29, the moment finally arrived when Roop started having contractions.
"They were painful, but we went to the grocery store. We came home and cleaned, so I was moving and walking, so I didn't think it was urgent," she said.
Nearly two hours after Roop's contractions started, she said her water broke. Soon after, Logan's husband grabbed their bags and packed the car to begin their trip to the hospital.
Roop said they planned to stop at one of their relative's houses along Route 33 to drop off their children before heading to the hospital.
"I thought we had time," said Edwards.
However, this plan quickly changed.
"We're driving, and all of a sudden, my wife kind of sits up a little bit and says, 'It's coming,'" said Edwards.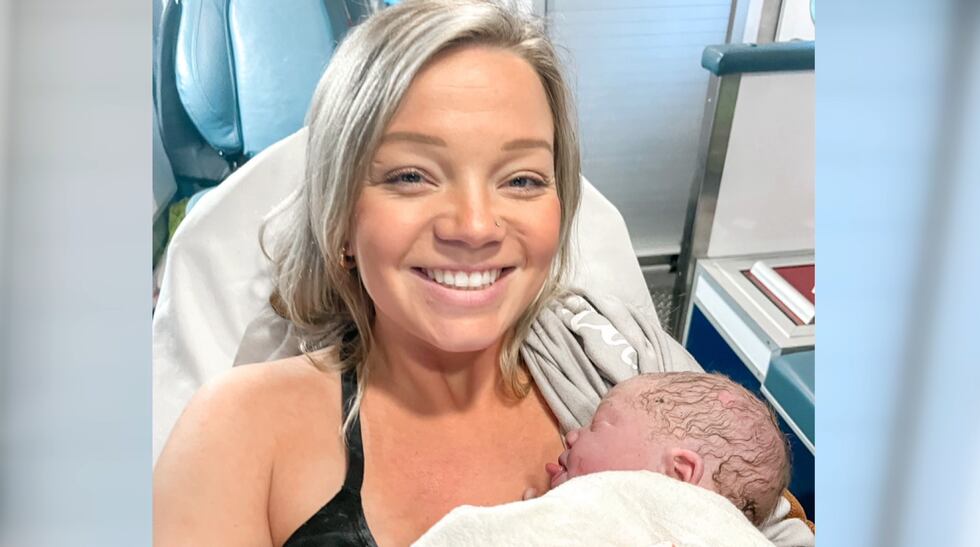 At the intersection of Winns Church Road and Route 33, Roop gave birth to their third child, Carolina Winn Edwards.
"My body was just kind of doing its own thing without me doing anything. I had no control over what was going on, so he gave me his jacket and I didn't even push and her head came out," said Roop.
"She shot out, and she landed on the floor and I just reacted. I stopped. I picked her up. I had to drive a little bit to pull over, and then I pulled over and called 911," said Edwards.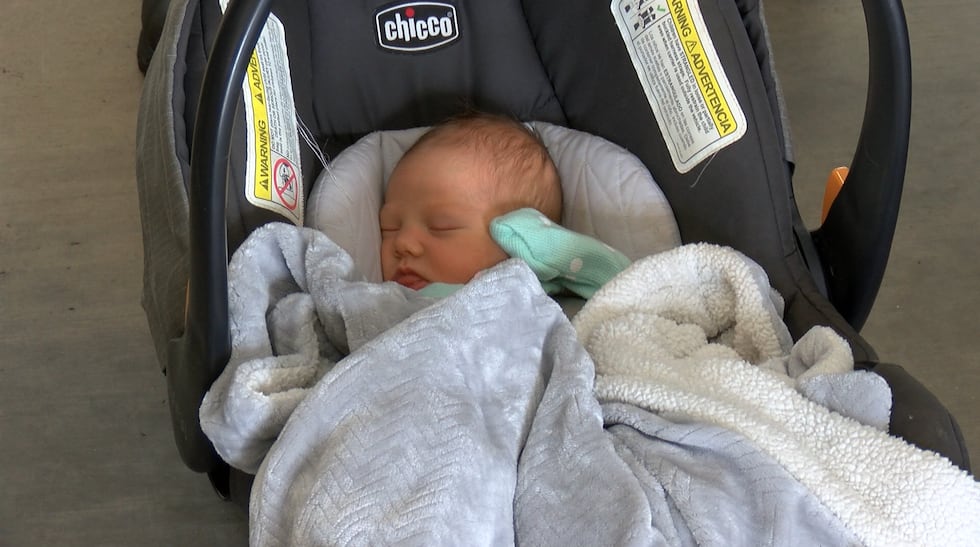 Soon after, firefighters from the Farrington Volunteer Fire Department arrived on the scene to help out.
"We just assisted mom and dad," said Lt. Paul Polivka, a member of the Farrington Volunteer Fire Department.
"First priority was to make sure everyone was okay and then get into the back of the ambulance," said Joey Viray, a firefighter with the department.
Nine days after Carolina was born, the family stopped by the Farrington Volunteer Fire Department to show their gratitude to the crew.
"This is our baby, and we appreciate all that you guys did," said Roop to the firefighters during the interview. "You guys may think it's nothing, but it's everything to us."
In return, the department gave the family small tags with the names of those who worked the call.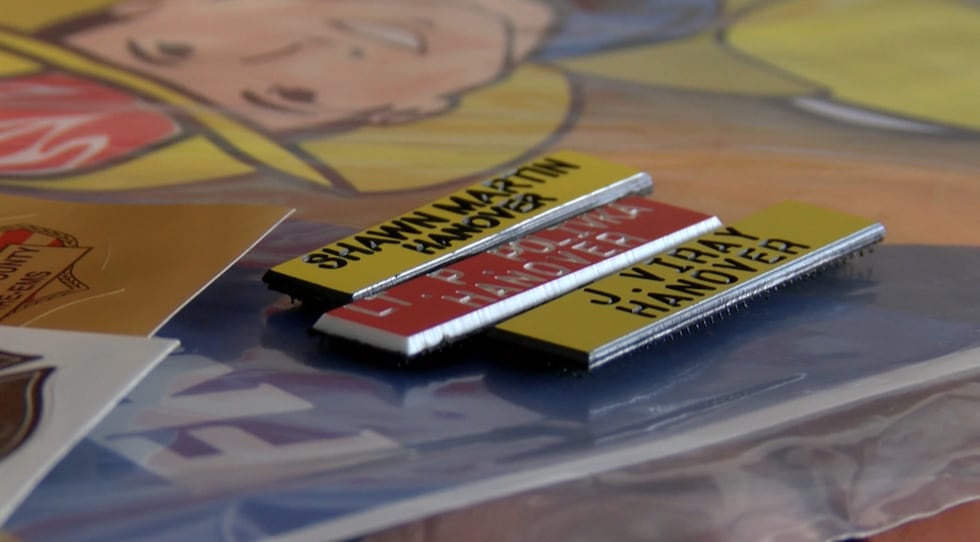 A heartfelt memento to remember the extraordinary story behind this "miracle baby."
"She's just a little angel," said Roop. "We are so blessed."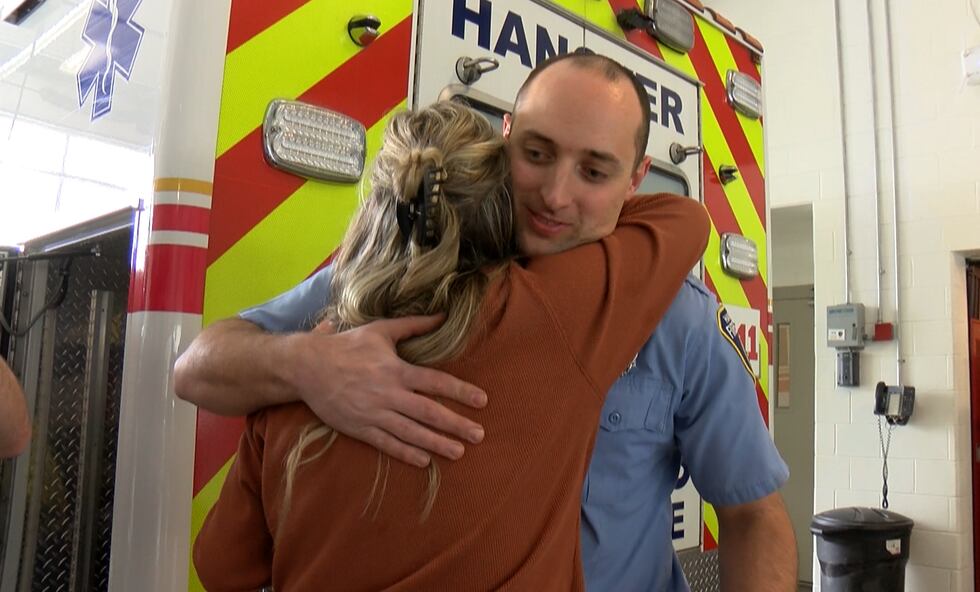 Copyright 2023 WWBT. All rights reserved.