Astronaut Buzz Aldrin marries longtime love on 93rd birthday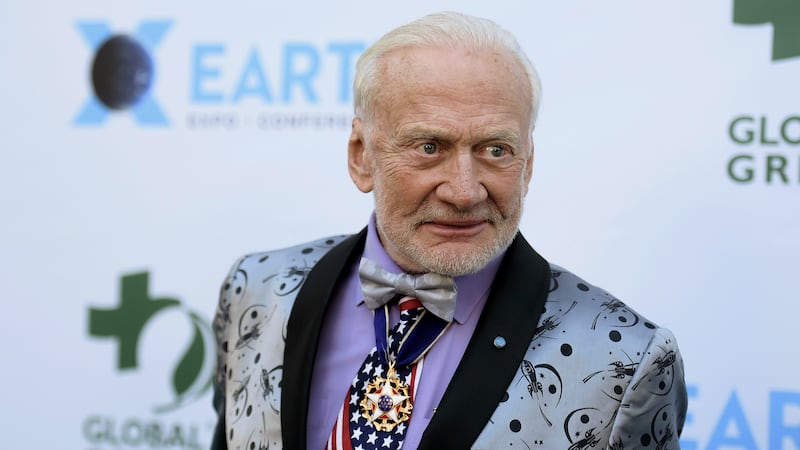 Published: Jan. 21, 2023 at 12:20 PM EST
LOS ANGELES (AP) — Astronaut Edwin "Buzz" Aldrin announced on Facebook that he has married his "longtime love" in a small ceremony in Los Angeles.
Aldrin, who made history along with Neil Armstrong as the first humans to set foot on the surface of the moon, said the wedding took place on Friday, which was his 93rd birthday.
"I am pleased to announce that my longtime love and partner, Dr. Anca V Faur, and I have tied the knot. We were joined in holy matrimony in a small private ceremony in Los Angeles, and are as excited as eloping teenagers," he wrote.
The post received 53,000 Facebook "likes" and "loves" by Saturday and was accompanied by several photos of the newlyweds.
On July 20, 1969, Apollo 11 astronauts Armstrong and Aldrin made their historic walk on the lunar surface, fulfilling a vow by the late President John F. Kennedy to send a manned crew to the moon and safely return them to Earth. Michael Collins was the third member of the crew.
Copyright 2023 The Associated Press. All rights reserved.