'A van would improve my life:' Community helping Richmond couple get wheelchair-accessible van
Published: Jan. 17, 2023 at 6:35 PM EST
|
Updated: Jan. 18, 2023 at 10:01 AM EST
* Update: After this story aired on Jan. 17, an anonymous donor pledged to match up to $10,000 in new donations. Click/tap here to donate.
RICHMOND, Va. (WWBT) - A Richmond couple is thankful for the community after a life-changing medical diagnosis.
Jamie Kelman went to a surgeon for a routine kidney stone removal in 2021 and is now paralyzed. She and her partner are now raising money to purchase a wheelchair-accessible van.
"I was a social worker with a license, so I was fully independent before," said Jamie. "I went for an outpatient procedure to have a kidney stone removed and then woke up two months later from a medically induced coma, paralyzed from the neck down. I went to rehab and they expected a full recovery. And now I'm here."
Jamie says doctors believe her body had a reaction to a medication used during the surgery. She came home from rehab in April 2022 and continues to see doctors. Getting to appointments is difficult, so Jamie and her partner Beth, are hoping to raise money for a wheelchair-accessible van.
"We're hoping to get the wheelchair-accessible van to help me get out of the house primarily, but hopefully eventually go to OT and PT," she explained.
Relying on the GRTC bus and Medicaid-provided transportation has meant long and tiring days and, in some cases, missed doctor appointments when rides get canceled.
"The Medicaid-provided transport is sadly unreliable and has canceled my rides to important appointments with no notice. The other option is using the bus system, which is difficult due to my fatigue in waiting for the bus in hot and cold weather, and the threat of contracting COVID or other illnesses being in such a small space with many unmasked people," Jamie explained in an online fundraiser. "Since I am unable to go to the bathroom while out of the house, the long journey on the bus makes going anywhere extremely difficult and draining."
While getting to appointments is important, Jamie hopes a van will help get her back to something she loves, spending time in the kitchen.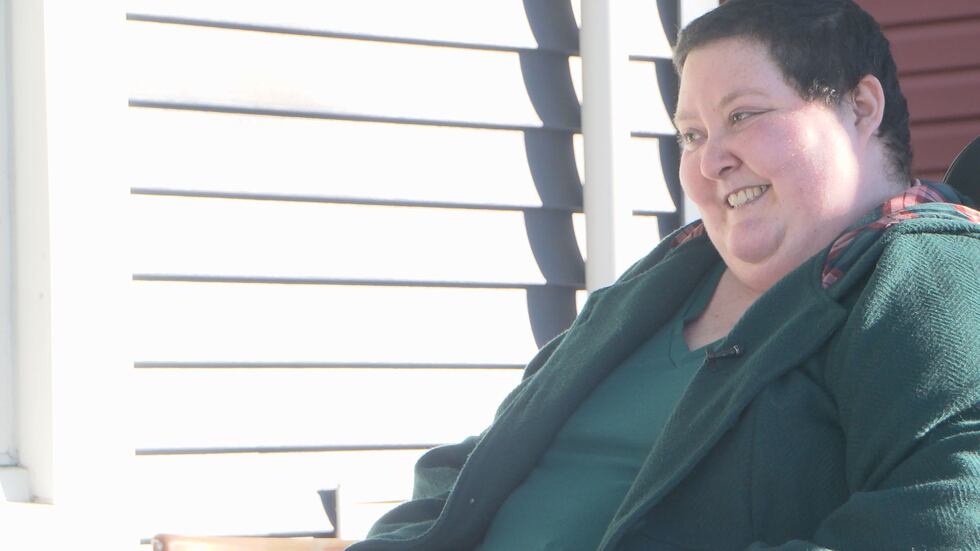 "One of the things I love to do is cook. So even outings to go to the grocery store would be so exciting because I can't go now," explained Jamie. "Having a van would just improve my life. To be able to go and look at the products and be involved in the process for my family."
Jamie says family and community have made such a difference over the last two years. So far, thousands of dollars has been raised to go towards the purchase of the van, but Jamie and Beth are hoping to meet the goal of $65,000.
"Any contribution would be greatly appreciated, as having your independence taken from you in an instant makes you desperately want it back as quickly as possible," Jamie said.
Copyright 2023 WWBT. All rights reserved.