'You took a star out of the sky': Teen shot to death in Henrico Walmart parking lot
Published: Nov. 29, 2022 at 9:21 PM EST
|
Updated: Dec. 1, 2022 at 2:01 PM EST
HENRICO, Va. (WWBT) - Henrico Police have made an arrest in a shooting at a Walmart parking lot that left a 17-year-old dead Tuesday evening.
Police say the shooting occurred in the Walmart Supercenter in the 1500 block of N. Parham Road shortly before 7:13 p.m. on Nov. 29.
On Thursday, Dec. 1, 18-year-old Javion Peroune of Henrico County turned himself into police headquarters. Police arrested and charged Peroune with second-degree murder and the use of a firearm in the commission of a felony.
Family members confirmed Thursday that the victim was 17-year-old Durell Brown Jr.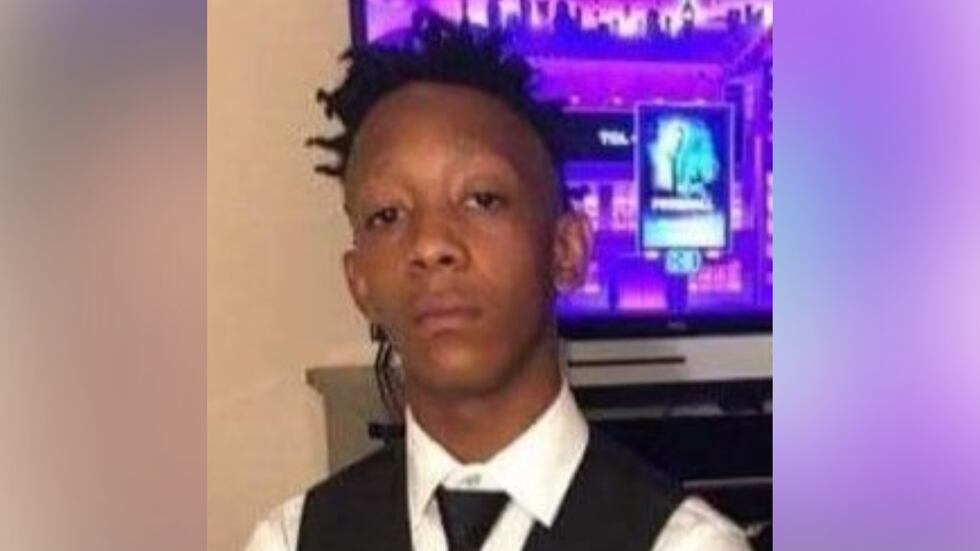 "I have experience death, but on this magnitude, I don't think no one could ever know the feeling," LaTisha Vaughan said.
Vaughan said Brown went by DJ, and even though she was his aunt, he would call her his mother.
She said over the last few days; she has not been able to get sleep.
The family says they can only think about how DJ made them smile and his love for music.
"We got videotapes of him with his swim shorts on her cowboy hat and her boots trying to do a line dance," Vaughan said. "This boy's music is his thing."
Vaughan said Tuesday night before he left their home, he told her he was going to see his girlfriend and record music near Henrico High School.
"He gave me a hug, he gave me a kiss, he was like, 'I love you if you need me, call me, I'll come back home,'" Vaughan said. "I said 'okay,' and that was the last time I laid eyes on him."
Vaughan said she has many questions, like why he was on the other side of the county. And why would anyone do this?
As police are still looking into the shooting, she said investigators told her this may have been a robbery gone wrong.
"It's bad enough that your child is gone but to hear that he was basically stuck up and robbed and set up, that's personal," Vaughan said.
Police have not yet confirmed a motive, and after days of investigating, detectives said they determined that the shooting was an isolated incident.
Peroune is currently being held in Henrico County Jail without bond.
"You took a star out of the sky and turned his lights off for personal gain. Justice can't even begin to give me closure," Vaughan said.
Anyone with information regarding this homicide is asked to call Detective C. Henry at 804-501-4829. or call Henrico Crime Stoppers at 804-780-1000.
Copyright 2022 WWBT. All rights reserved.