Richmond police chief resigns after over 2 years amid scrutiny
Published: Oct. 25, 2022 at 6:03 PM EDT
|
Updated: Oct. 25, 2022 at 10:36 PM EDT
RICHMOND, Va. (WWBT) -Richmond Police Chief Gerald Smith no longer holds that title after he formally resigned Tuesday evening.
A press release from city hall, sent just before 6 p.m., announcing the chief had resigned.
"I think it's the right thing. I think it's the right thing to have happen just with everything we've been hearing, everything that's going on in the community, in the news, at city hall, I'm on full support of the direction we're moving in now," said Mike Jones, Richmond City Council.
City councilors tell NBC12 they were told on a phone call Tuesday about the departure.
"It's going to be a new day and we need to move forward and bring back community policing and bring the morale back in the police department," said Reva Trammell, Richmond City Council.
Smith served with Richmond Police for two and a half years.
He was appointed by Mayor Levar Stoney in June 2020.
Smith arrived at the height of city unrest, protests sparked by racial injustice across the country and right here.
The department has been plagued by morale and staffing issues, which Smith inherited.
The Richmond Coalition of Police released a statement saying, "We were made aware of Chief Gerald M. Smith's resignation this afternoon. We are now entering the next chapter of the Richmond Police Department. We look forward to working with the administration, city council and its citizens on the future success and we would like to thank all of them for listening to the men and women of the Richmond Police Department. We are embracing moving forward with the New Interim Chief and eager to have an open dialogue with all stakeholders."
Councilors say it was during a news conference, days after the Fourth of July, where things took a dramatic turn.
They point to the jumbled fallout from an alleged mass shooting plot where the chief was adamant Dogwood Dell was the target.
There are still many questions still unanswered about what exactly happened with the investigation.
"When employees begin to share their concerns about leadership and direction that's something we all have to take into account," said Councilor Jones.
Earlier this afternoon, something else was amiss.
The chief was noticeably absent from what was supposed to be a presentation and update on Operation Red Ball and the city's first-ever gun buyback initiative, before the city's public safety committee and that never happened.
Meanwhile, Mayor Stoney also released a statement saying in part, "At my behest, CAO Saunders will conduct a nationwide search in order for the City to find the best-qualified candidate and fit for the department and the community. This is the time to look forward, rebuild trust, and chart a new course for the police department and the City."
Major Richard Edwards has been temporarily appointed as acting police chief. Smith will be on administrative leave until Dec. 31.
As acting chief, Edwards graduated with a degree in criminal justice from the University of Richmond and decided to become a member of the Richmond Police Department in 1999, serving for the past 23 years.
"His professional experience coupled with his team approach from his days on the University of Richmond's basketball team gives me great hope that the department is in the right hands as we begin this transition," said Mayor Stoney.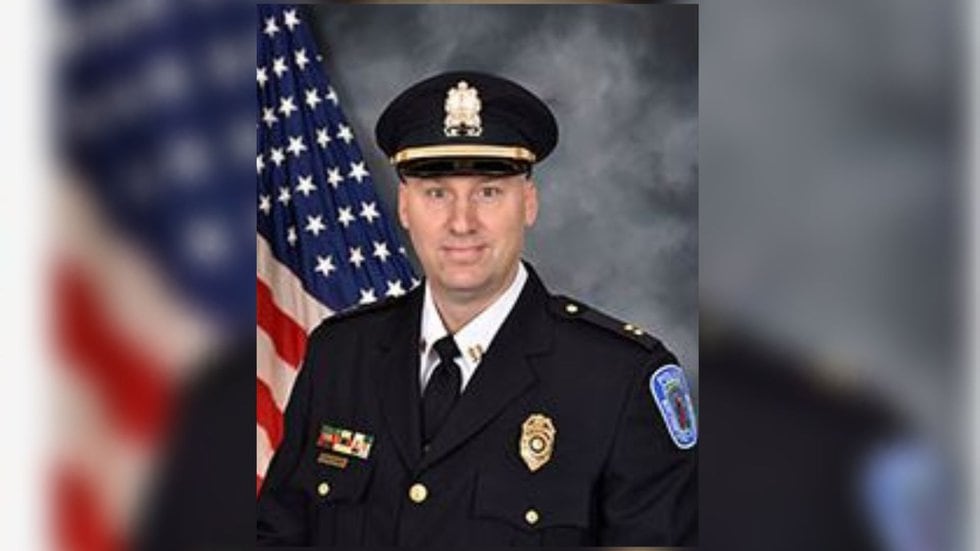 Copyright 2022 WWBT. All rights reserved.