Metro Richmond Zoo welcomes 19 cheetah cubs in 2022
The cubs were born in March, June, July and August
Published: Aug. 18, 2022 at 9:57 AM EDT
|
Updated: Aug. 18, 2022 at 7:16 PM EDT
CHESTERFIELD, Va. (WWBT) - This year, the Metro Richmond Zoo has welcomed 19 cheetah cubs from six different litters - making it the greatest number of cubs born in a single year in the zoo's history.
Visitors can see six of those cheetah cubs and their mom when they visit the Metro Richmond Zoo.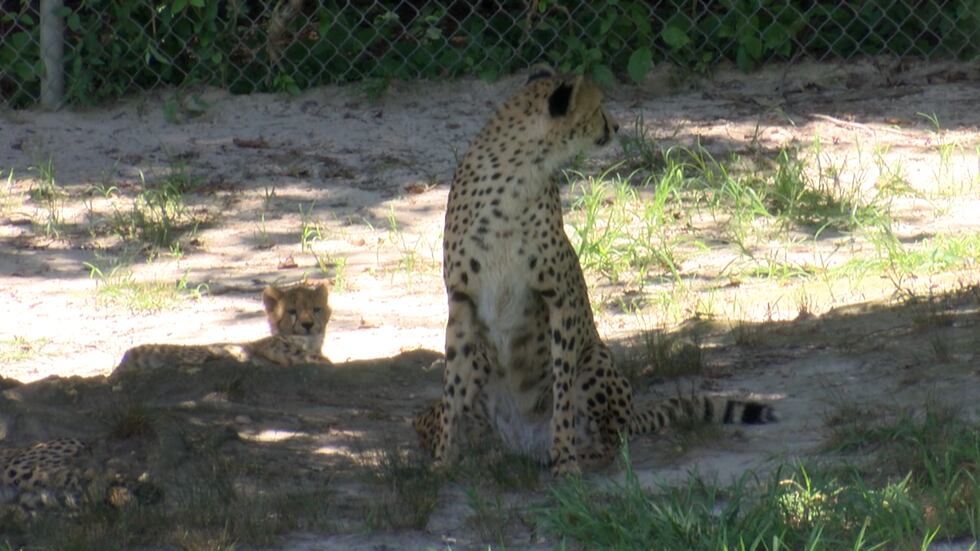 These 19 cubs were born in March, June, July and August to cheetah moms Khari, Naya, Vaila, Rey, Zola and Wiay. The zoo adds these cheetahs were recommended for breeding by the Zoological Association of America's animal management plan.
"We're excited for the genetic standpoint that we've got some new blood entering the captive cheetah population here in the United States," said Jim Andelin, director of the Metro Richmond Zoo. "They have an animal management plan for cheetahs, and they set up breeding recommendations based on genetics of the cats in the population."
The Metro Richmond Zoo said a thriving population of cheetahs with diverse genetics in zoos is necessary to protect the species. The zoo reports the cheetah's wild population has decreased 93 percent in the last 120 years.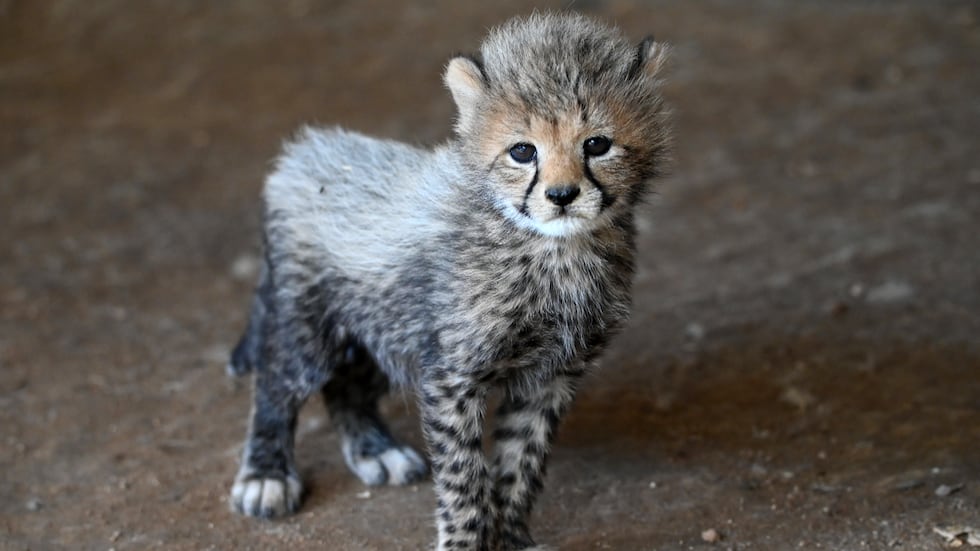 "There's less than 7,000 of them in the wild, and so we're maintaining a good, genetic diverse population here in the United States so we can potentially send some back," he said.
During the first few months of life, these cheetah cubs go through several vet checkups for weigh-ins, deworming and essential vaccines.
Since 2013, 96 cheetahs have been born at the zoo, a cheetah boom with a goal to further conservation efforts.
"We want to do what we can to build them and make sure this population doesn't decline any more than it already has," said Andelin.
The Metro Richmond Zoo also collaborates with the Zoological Association of America to recommend where to place cheetahs for breeding purposes and to strengthen the gene pool. The zoo also adds that once cheetahs can live independently, many are transferred to other ZAA and AZA, also known as the Association of Zoo and Aquariums, accredited zoos throughout the United States under the animal management plan.
Copyright 2022 WWBT. All rights reserved.
Want NBC12's top stories in your inbox each morning? Subscribe here.