Richmond Police: Tip from 'hero citizen' prevented mass shooting at Dogwood Dell
Police seized two assault rifles, one handgun and 200 rounds of ammunition
Published: Jul. 6, 2022 at 8:14 AM EDT
|
Updated: Jul. 6, 2022 at 7:20 PM EDT
RICHMOND, Va. (WWBT) - Note: For additional developments on this story, click here.
A hero tipster is being celebrated in Richmond for giving police information to stop a planned mass shooting on the Fourth of July. The intended target, according to police, a celebration at Dogwood Dell, where hundreds were in attendance.
"One phone call saved numerous lives on the Fourth of July," said Chief Gerald Smith, Richmond Police Dept.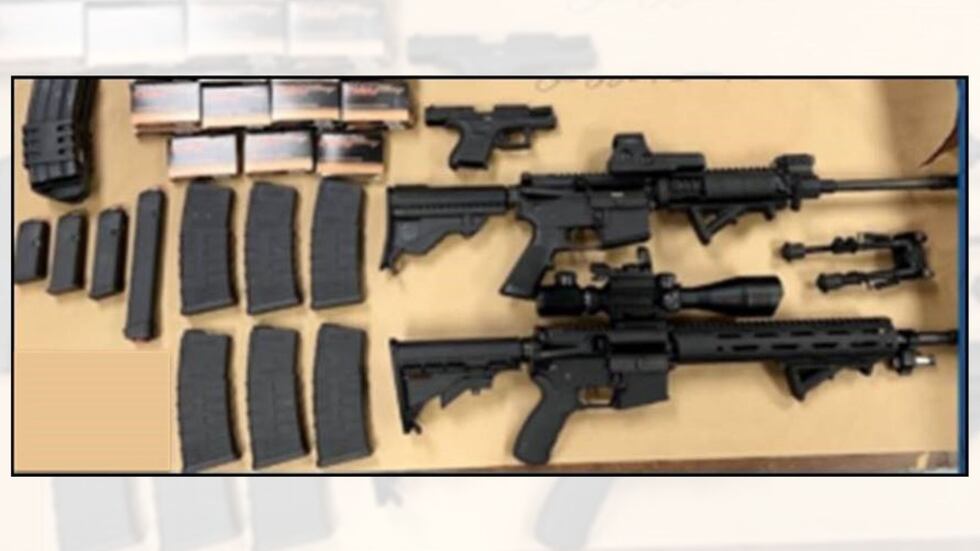 Wednesday afternoon, Chief Smith detailed the timeline during a briefing. On Friday, investigators received the tip which they say was sparked by a conversation the tipster overheard.
That same day, police showed up at the 3100 block of Colombia Street on Richmond's southside, and someone let them in. The chief says officers seized two assault rifles, one handgun and 200 rounds of ammunition from the house and arrested 52-year-old Julio Alvarado-Dubon for being a non U-S citizen in possession of a firearm.
"They were planning to actually shoot up our Fourth of July celebration. Okay? We know what their intent is, but we don't have a motive," said Chief Smith.
Police say they kept a second suspect, 38-year-old Rolman Balacarcel, under surveillance until he was arrested Tuesday by Virginia State Police in Albemarle County and charged him with the same crime.
"We, any number of my community members, my neighbors, my friends, my family could have been victimized in a mass shooting," said Stephanie Lynch, who attended Dogwood Dell event.
At that Monday celebration was Richmond City Councilor Lynch and her family. She's thankful the tipster stood up and police swooped in.
"We could have been on the news the next day as victims and not survivors, and that's a really terrifying thought," said Lynch.
Police say the two suspects are roommates, and Homeland Security is also investigating.
"This reminds us that this doesn't haven't to be our narrative in Richmond or anywhere else throughout this country. We've seen the proliferations of weapons of war being used on our civilian population throughout this country," said Mayor Levar Stoney, City of Richmond.
Alvarado-Dubon has a preliminary hearing set for early next month. The other suspect is currently being held at Albemarle - Charlottesville Regional Jail.
Virginia Governor Glenn Youngkin commended the tipster and Richmond Police Department.
FULL NEWS CONFERENCE:
Copyright 2022 WWBT. All rights reserved.
Want NBC12's top stories in your inbox each morning? Subscribe here.