Tips on protecting your skin from the sun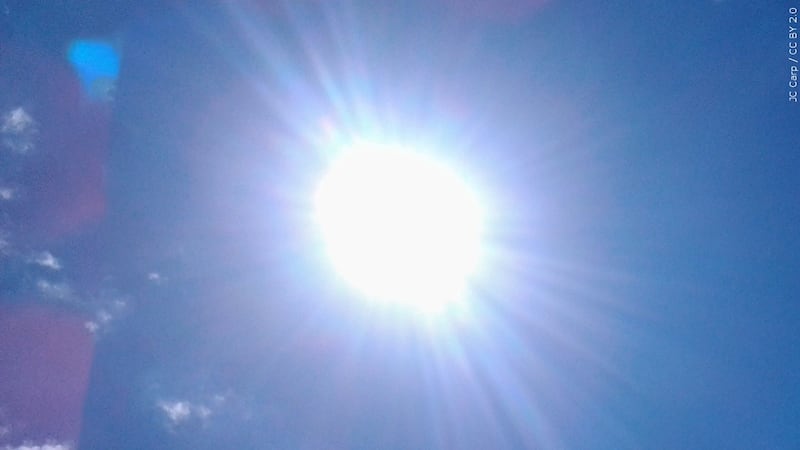 Published: Jun. 10, 2022 at 9:23 PM EDT
|
Updated: Jun. 11, 2022 at 8:28 AM EDT
RICHMOND, Va. (WWBT) - The sun is shining, and summer is almost upon us.
But you need to think about protecting your skin as you catch those rays.
Dr. Patricia O'Connor, a Physician with Absolute Dermatology said, "Sun protection is the only thing we can actually control."
The sun gives off invisible rays of ultraviolet light and protecting your skin with sunscreen is crucial. Dr. O'Connor said, "The number of melanoma cases are increasing. Other cancers, we see those numbers going down. Where the incidents of melanoma are increasing in the past decade. So don't ignore the spots. Really wear the sun protection."
It's important to wear sun protection in the summer, but also all year round. Dr. O'Connor said, "If you are shopping, I want you to look for something that is mineral based. So, a physical barrier indicates that it's going to protect you from the higher UV spectrum. Whereas the chemical barrier is only protecting you from the UVA and UVB."
The daily UV index provides the risk of over exposure to UV radiation from the sun. 0 being low to 11 being extremely high. UV exposure is likely to be greatest between 10am and 4pm. Dr. O'Connor said, "Wear an SPF 30 every day. Face, neck and chest all the way down here for anything that's exposed. Whatever is left on those hands, rub it on the backs of your hands that sees the most sun. If you are going to be outside longer than 30 minutes, put on an SPF 50 and reapply every hour."
UV rays can be just as strong on cloudy days too. Dr. O'Connor said, "I see the worst sun burns on people who thought they were protected because it was overcast." Dr. O'Connor says there is no such thing as a healthy tan. "When you tan, it's your melanocytes, producing more melanin to protect you in response to it. But those are also causing UV damage to those melanocytes which can then turn into Melanoma. Melanoma has a lot of risk factors. Sun exposure is only one of them."
Melanoma is most common for women on the legs. For men, its most common on their backs. Dr. O'Connor said, "People always want to go and get a base tan or go to the tanning bed before they go on vacation. It's not a great idea."
And too much sun can lead to skin cancer. Dr. O'Connor said, "If you see something that stands out, if you see something that's bleeding or growing or something that isn't acting appropriately that should be evaluated sooner rather than later. Basically dark, weird looking and doesn't fit in." She added, "No matter your age if you look in the mirror, no matter how many spots you have. If you see a spot that stands out, that is one of the biggest red flags. I like to tell people its like a signature mole, like a signature cocktail. If you have a mole that stands out its much more concerning than 20 moles."
It's really important to wear sun protection in the summer, but also all year round.
Copyright 2022 WWBT. All rights reserved.
Want NBC12's top stories in your inbox each morning? Subscribe here.