First Alert Weather Days: Wintry mess moves out tonight
Published: Jan. 11, 2022 at 5:12 PM EST
|
Updated: Jan. 17, 2022 at 12:14 AM EST
RICHMOND, Va. (WWBT) - 11pm update: The winter storm that brought us a wintry mess is pulling away from the Commonwealth, which has brought an end to precipitation across Central Virginia.
Watch out for residual slick spots overnight into Monday morning, especially west of I-95 where temperatures are colder.
A Wind Advisory is in effect along the coast of the Chesapeake Bay where winds will be strongest, potentially gusting up to 45mph from 7pm Sunday through 1am on Monday. The good news is that these locations where winds will be strongest will have the least impact from snow and ice, so that will keep the number of outages lower here.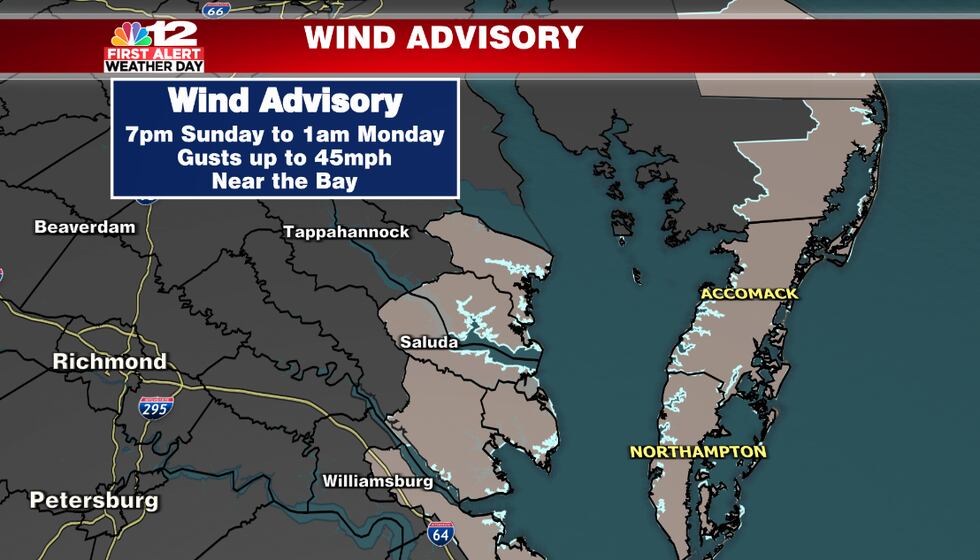 There is a lot of moisture in this system, so heavy rain is likely during the evening, especially for eastern and southeastern Virginia.
Copyright 2022 WWBT. All rights reserved.
Want NBC12's top stories in your inbox each morning? Subscribe here.