Richmond-based snack company to bring 60 new jobs with $16.5 million Henrico expansion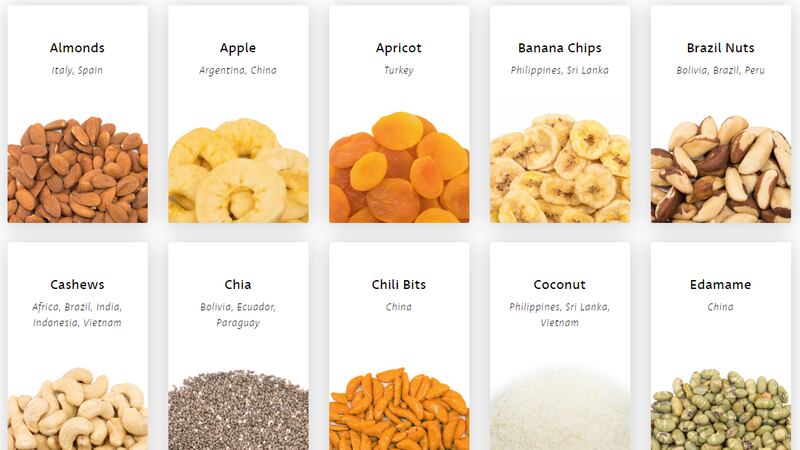 Published: Jul. 19, 2021 at 4:52 PM EDT
|
Updated: Jul. 21, 2021 at 12:27 PM EDT
HENRICO COUNTY, Va. (WWBT) - A Richmond-based snack company is expected to bring 60 new jobs to Henrico with a $16.5 million expansion, according to a release from the county.
Red River Foods, a Richmond-based company that's been in the city for 30 years, that specializes in premium snacks, will establish a warehouse and processing facility for tree nuts, seeds and dried fruits near the Richmond International Airport in Henrico.
"Food and beverage processing is Virginia's second-largest manufacturing sector and one of our fastest-growing industries," Virginia Gov. Ralph Northam said in the announcement. "Red River Foods has been based in Richmond for 30 years, and the company's continued success here is another important testament to the Commonwealth's status as the best place to do business."
The company serves more than 350 companies with offices on five continents and more than 1,000 employees. Its Henrico location will be based at 2840 Sprouse Drive.
Red River Foods is eligible to receive state benefits from the Virginia Enterprise Zone Program, administered by the Virginia Department of Housing and Community Development. The company is also eligible to receive benefits from The Port of Virginia Economic and Infrastructure Development Zone Grant Program.
Read the full press release at this link.
Copyright 2021 WWBT. All rights reserved.
Want NBC12's top stories in your inbox each morning? Subscribe here.