Heavy rain, isolated tornado threat from Elsa today
First Alert Weather Day on Thursday for the heavy rain risk in Virginia
Published: Jul. 2, 2021 at 4:53 PM EDT
|
Updated: Jul. 8, 2021 at 2:57 PM EDT
RICHMOND, Va. (WWBT) - Elsa is headed to Virginia with heavy rain and a threat for a few brief tornadoes.
The track of Elsa is expected to take it across Southeastern Virginia, which increases the threat for heavy rain during through evening.
We will be watching the risk for a few tornadoes, especially along and east of I-95.
Widespread rainfall amounts of 1 to 2 inches with locally higher amounts up to 4 inches possible. There could be poor drainage and street flooding Thursday evening.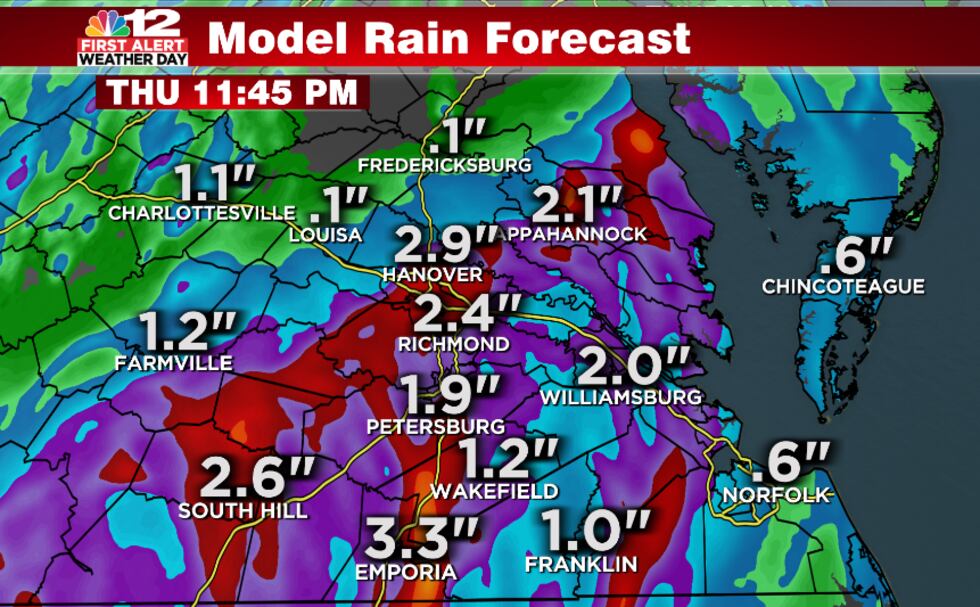 A Flash Flood Watch is in effect for most of Central Virginia due to the threat for street flooding and poor drainage flooding.
Coastal counties have been upgraded to a Tropical Storm Warning that ends Thursday night.
A few wind gusts up to 40mph in far eastern Virginia including Westmoreland, Northumberland, Lancaster, and Middlesex Counties can't be ruled out.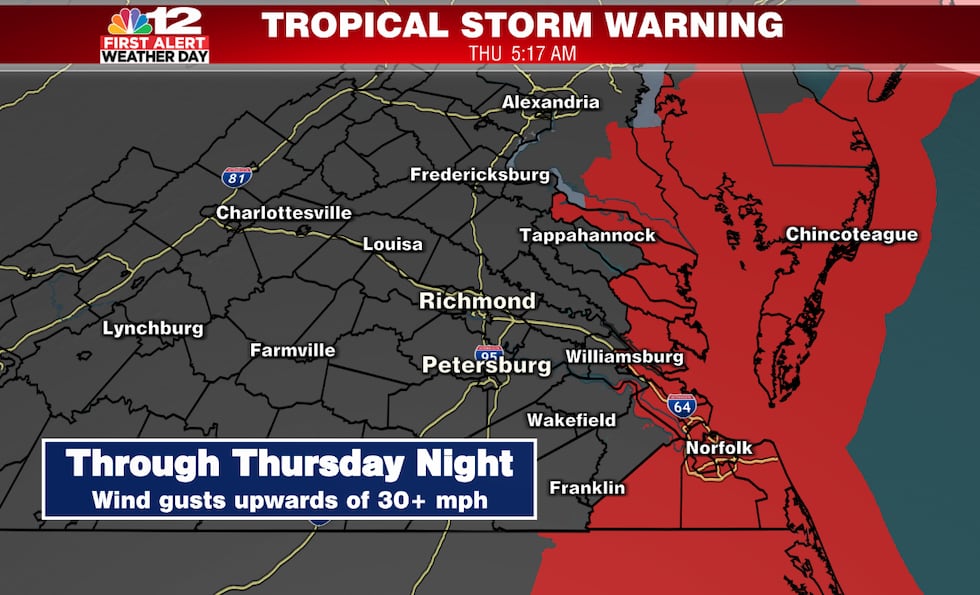 Download the NBC12 First Alert Weather app for the latest track and updates on the storm.
Copyright 2021 WWBT. All rights reserved.
Want NBC12's top stories in your inbox each morning? Subscribe here.