A look at Juneteenth celebrations in Central Virginia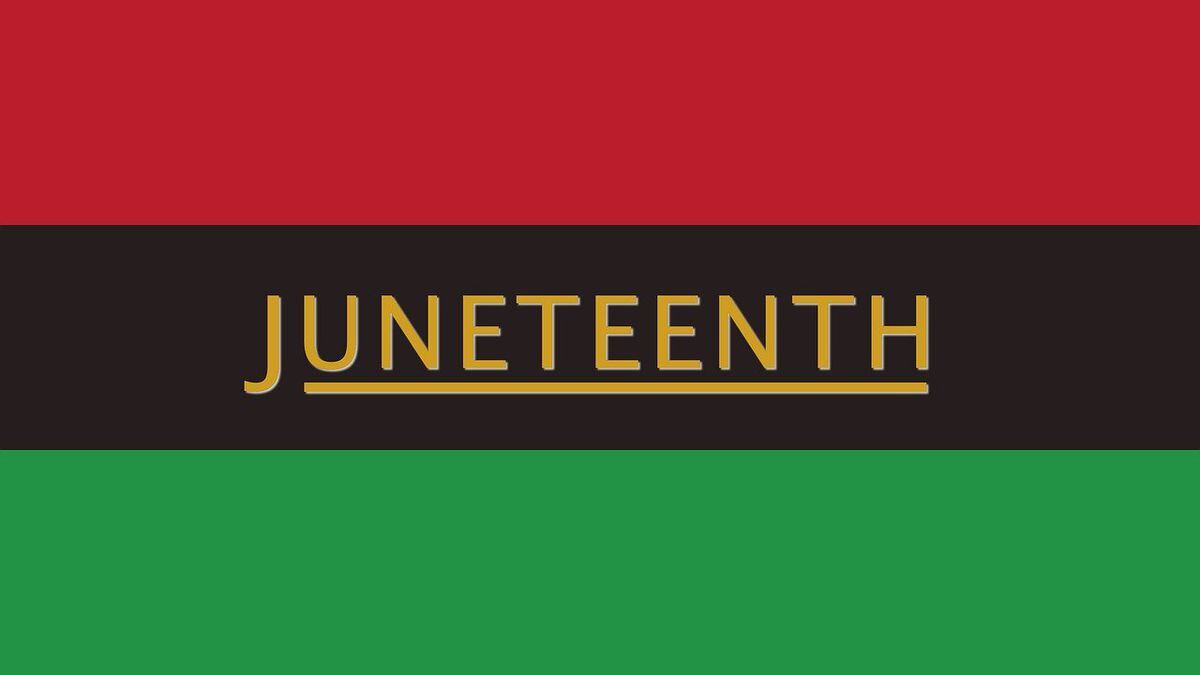 Published: Jun. 9, 2021 at 3:51 PM EDT
|
Updated: Jun. 15, 2021 at 11:51 AM EDT
(WWBT) - June 19, 2021 will mark Virginia's first official observance of Juneteenth, and localities in Central Virginia are ready to commemorate the state-observed holiday.
On June 19, 1865, enslaved people in Galveston, Texas learned that the Civil War had ended and the Emancipation Proclamation had freed them nearly two years earlier. Legislators passed a law making the day a paid state holiday in fall 2020.
Here are some of the many Juneteenth celebrations happening in Central Virginia:
Local official and Richmond residents are welcome to attend a Juneteenth jubilee celebration in Byrd Park.
Prominent elected officials — including Sen. Tim Kaine, D-Va.; Del. Delores McQuinn, D-Richmond; and Richmond City Councilmember Stephanie Lynch — are expected to attend and speak at the celebration.
The celebration will be held at Fountain Lake at 600 South Arthur Ashe Boulevard on June 19 from 2-6 p.m.
More details can be found here.
A Juneteenth celebration is happening in Amelia County on Saturday near the Hindle Building at 9000 Washington Street.
The event will include free food, live performances and vendors. All are welcome to join from 3-9 p.m.
Youth leaders are gathering in Richmond on Saturday to host a talent show and block party in honor of Juneteenth.
The "Keep Our Kids Free: Youth Talent Showcase and Block Party" will include youth performers, live music, vendors, raffles and more.
The event runs from 12-3 p.m. at Six Points Innovation Center, 3001 Meadowbridge Road in Richmond.
More details can be found here.
Home care workers from Virginia will hold a homecoming rally in honor of Juneteenth on June 19.
The event will include speeches from home care workers, movement allies and local officials. The event will also have a majorette performance, live music and a dance party.
The rally will be held at the Bon Secours Washington Training Center, 2401 W. Leigh Street, from 11:45 a.m. to 2 p.m.
Register for the event through this link.
The Hezekiah Walker Center for Gospel Music will be hosting a Juneteenth celebration at Virginia Union University.
The celebration called, "Sounds of Freedom," will include 10 choirs from the surrounding areas. Black-owned vendors will be in attendance to provide food and beverages.
The celebration will take place on June 19 from 4:30 p.m. to 8:00 p.m. on VUU's Hovey Field.
More details can be found here.
Henrico Recreation and Parks will host Juneteenth celebrations at Dorey Park on Saturday, June 19.
There will be live performances featuring Plunky & Oneness, along with food trucks, a vendor fair, live history interpreters and games for kids. The event will be on June 19 from 1 to 10 p.m.
More details can be found here.
The Powhatan Habitat for Humanity is hosting a Juneteenth celebration with vendors, cars and local historians.
The celebration is slated for June 19 from 9 a.m. to 2 p.m. Participants include local author and historian Sandra Morris Kemp as well as some of Powhatan's Black entrepreneurs and artisans.
More details can be found here.
The Town of Blackstone is hosting a Juneteenth celebration on June 26 from 10 a.m. to 10 p.m.
Chastiddy Bryant with the Town of Blackstone described the event as "Black history meets homecoming." There will be more than 40 vendors and local businesses displayed at the event.
More details can be found here.
The Chesterfield County Public Library is hosting five family-friendly StoryWalks, one in each magisterial district.
"All Different Now" by Angela Johnson at the Bensley Recreation Center and at the Ettrick-Matoaca Library; "Juneteenth Jamboree" by Carole Boston Weatherford at River City Sportsplex; and "Juneteenth for Mazie" by Floyd Cooper at the Central Library and at Midlothian Mines Park.
Learn more at this link.
A "Juneteenth Moment of Remembrance" will be held at Woodland Cemetery.
The event will be 10-11 a.m. at 2300 Magnolia Road, Richmond 23223.
Woodland Cemetery is the final resting place for Rev. John Jasper, Arthur Ashe, Charles T. Russell, Rev. William Washington Browne and Dr. Zenobia Gilpin.
Copyright 2021 WWBT. All rights reserved.
Want NBC12's top stories in your inbox each morning? Subscribe here.